Justino Pedro da Silva and Mirela Saturnino de Andrade, both from APA-Petrolina (PE), from Pernambuco, represented Brazil well in the Pan-American Marathon Championships held this Sunday, on the streets and avenues of Caracas and its metropolitan region, in Venezuela. Justino was the champion of the men's race of the 42K CAF Caracas 2023 with 2h16min15 and Mirela took third place among the women with 2h42min17.
The 42.195km race started at Parque Los Caobos and Justino Pedro da Silva, from Pernambuco, rode in the lead group all the time until he opened up a lead at km 36 and led to victory. The men's race saw the participation of 26 athletes from 11 countries, an average temperature of 18 degrees, with 80% humidity and an altitude of 900 meters above sea level.
"It was a very nice race. I raced carefully because everyone who was there had expressive results. From number 36 onwards, I decided to leave and attacked at the right moment. I thought about many things, my family, everything Brazil looking, sometimes I felt pain, but I got over it," said Justino, 37.
"I wasn't at 100%, but I decided to come. A month ago I ran the Seville Marathon, with the best mark of my life and I still haven't fully recovered, but because I was called up for the Brazilian national team, for represent Brazil, I wanted to come and everything went well," he added, accompanied by coach Marciano Pereira Barros, also a member of the Pernambuco inland team, who accompanied the athletes in the competition. "I am very happy with the result and with the dream come true at the age of 37 of representing Brazil in a competition. Gratitude is the watchword," added Justino.
Justino Pan-American Marathon Champion in Caracas!!!👏👏👏👏 pic.twitter.com/h8UBbxqeU2

— CBAt (@bra_athletic) March 19, 2023
Justino said he will try to win a third league title at the Rio Marathon in June and then focus on getting metrics for the Paris 2024 Olympics.
Second place in the men's race was Derlys Ayala, from Paraguay, with 2:16:28, and third Pedro Luiz Gómez, from Argentina, with 2h16min51.
Mirela crossed the finish line exhausted and needed minutes to recover from the fatigue, she failed to give an interview immediately after finishing third. The race was won by Venezuelan Magaly Garcia (2h36min06), with Peruvian Rocio Cantara second (2h37min19).
Source: Terra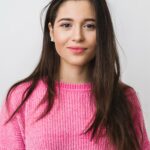 Rose James is a Gossipify movie and series reviewer known for her in-depth analysis and unique perspective on the latest releases. With a background in film studies, she provides engaging and informative reviews, and keeps readers up to date with industry trends and emerging talents.