In 2021, nearly 20 years after his first appearance in Sam Raimi's Spider-Man, Willem Dafoe slips back into Jon Watts' Spider-Man suit.
In the feature film, which grossed $1.9 billion at the international box office, iconic villains from different universes enter the world of Tom Holland's Peter Parker after the latter's identity is revealed.
in the given interview Reverse To promote his new thriller Inside, Willem Dafoe said he was ready to reprise his role as the villain for the third film.
The actor explained that he will play the role of Norman Osborn, aka the Green Goblin, for the third film.If everything goes well, of course"before adding:"I mean, it's a big role. I liked that it was a double role. My two experiences, 20 years ago and recently, were very different, but either way I had a great time.."
Returning only for the main role
But Willem Dafoe's return to the next Marvel movie remains conditional on his iconic character returning for an actual role, not just a cameo. While promoting No Way Home, the 67-year-old actor said:
"I'll be back if anything goes well. If this is just a cameo or a small tip of the hat, I'm not sure. If something is essential, yes."
Will Spider-Man meet the Green Goblin in an upcoming feature film? The case will follow.
Source: Allocine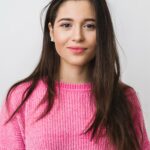 Rose James is a Gossipify movie and series reviewer known for her in-depth analysis and unique perspective on the latest releases. With a background in film studies, she provides engaging and informative reviews, and keeps readers up to date with industry trends and emerging talents.