The most famous mountain cop returns to the small screen this Tuesday, March 28 at 21:10 on France 3 with an unprecedented investigation that marks the departure of Commissioner Christine Dorval, played by Merlin Canto.
Regarding the return of Alex Hugo, of which we will present another new one next Tuesday, Samuel Le Bihan gave us an interview a few days ago, in Lille as part of the Serie Mania festival. An opportunity to discuss the DNA of the series, following the successive departures of Alex Hugo's future Marilyn Canto and Lionel Astie (Angelo's Farewell airs on April 4) and in parallel with his projects.
AlloCiné: Alex Hugo returns tonight with a new episode on ecology. Is it important to you that the series touches on social issues that reflect the concerns of many French people?
Samuel Le Bihan: Of course. In this series we cover a number of subjects, such as migrants or radicalism. These are things that are very much in the mountain world. And today, global warming and everything related to the environment and the planet are clearly real issues. We have to talk about it. And the mix of polar and social subjects is part of Alex Hugo's DNA. A touch of adventure too.
The concepts are really updated from one episode to the next, we're not really on a similar narrative system from one investigation to the next. We change the topics and the ways we talk about them, but it always has to do with the mountains. It's as if we gathered in this village everything that could exist with intrigues, questions, social issues related to the mountain.
Specifically, do you discuss with the writers the topics you'd like to see in the series?
No, not really, because it's not my baby. This is a series by producer Delphine Wattier, who bought the rights to the book and went in search of authors, namely Frank Tillies and Nico Takiani. He is the one who really controls his creation. On the other hand, we do a lot of briefings together about what we liked, when it worked, how we could develop the series. But it is quite general. I am not involved in writing.
Do you know why France 3 aired episodes 2 and 3 of season 8 last fall before offering the first episode of the same eighth season tonight, which marks the departure of Marilyn Canto?
I don't know at all, these are programming questions, I'm not connected to the channel at this level. But I imagine they sometimes do tests, or feel that some episodes are stronger than others. Anyway, the series is not serialized. Each episode is independent of the others and can be watched out of order. This is the principle, so there is a lot of repetition. This is a strategy that does not belong to us (laughs).
Would it surprise you that even if the series is repeated every time it becomes a hit?
There is something that escapes. In any case, there is no recipe. If there were recipes that worked, we wouldn't be here (laughs). Success eludes us. Of course, we are responsible for doing things well, investing, seeking the form of perfection with the budget allocated to us. You have to deal with certain rules.
But, sometimes, a flop is unfair, because there are wonderful fictions that do not meet their audience, in a very cruel way. There is no justice there. But when success exists, it is a gift. That's how you should take it. Everything in this profession is always very fragile. And I imagine the planets aligned at some point because there is a form of sincerity in this series and because it has its place in the French audiovisual landscape.
How did you experience the departures of Marilyn Canto and Lionel Astie?
It is normal. They have their adventures as actors. They want to do things in which they are leaders, with more central roles. This is completely normal. I can only understand that, even if he clearly does something to see them go.
Will they be replaced by new recurring characters?
No, that's not the idea. At least not yet. First, they continue to exist. Angelo's pictures are all over the police station. We had fun challenging his absence, playing on the screen. But the idea is more to introduce another form of novelty. We want to reinvent Alex Hugo after this departure. We don't know how yet, we are working, each episode is going in that direction.
You know, at first Alex Hugo was not calibrated as a series, it was unitary. We built things step by step. We could, of course, "replace" Lionel, but isn't that a better idea?
In the near future we have made a choice to give more space to guests. It's an opportunity to meet new people, try new things. We did that with Ann Charrier on an episode that was already filmed. It has more space, it really exists very strongly. He is on par with Hugo as he plays a city cop who comes to destroy his world. Here's what's interesting today. We see how we can shake things up a bit and move forward.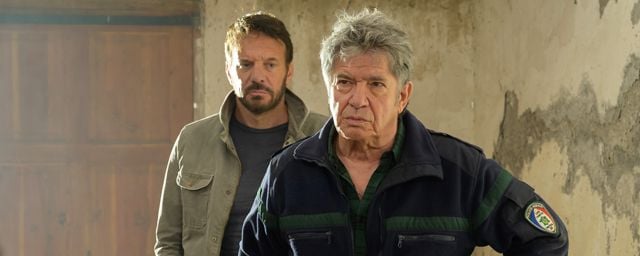 Mikael Fitus Is he really staying in the series?
Yes, Pascal Renart is still there. It's like Tony LeBlanc (Fabien Bayard), they were there from the beginning, they're still there. Fortunately, there are columns that do not move (laughs).
So you're still going for the two new episodes that will be filmed this summer, right? One of which will see Alex confront a British police inspector?
That is, we are shooting two episodes in June and July. Instead, I don't know the scripts at all yet, you know more than me (laughs). I'm one of the last to read the episodes. But that doesn't bother me, I trust the production. I know why Delphine Wattier does things. There are always good intentions behind it. Sometimes it's more or less well organized, with more inspiration depending on the episode, that's normal. But I trust him enough.
Do you have any side projects for the series that you can tell us about?
Yes, I have finished shooting the TV movie You Will Kill, which will soon be broadcast on France 2. I play a lawyer who has to defend a woman who killed her child and who doesn't want to be defended. This is a unit on a very strong, very dramatic social theme. It is really a social film.
And soon I will make a TV movie Seul, about the navigator Yves Parlier, who broke the mast of his boat during the Vendée Globe in 2000 and repaired it himself. Thus, he continued the race at a much slower pace, and there was no food left on the boat. This is a real human adventure. And it will be quite physical. I'm on a diet there to prepare for the role and it's quite exhausting.
Alone will be directed by Pierre Izoard, who has already paid you Alex Hugo and Shi Don't worry, I'm here. Was this an additional argument?
Yes, I really like what he does, I like his vision. I am very comfortable with it. And I like his weakness looking, I like the way men are photographed. He is very interested in the idea of ​​destiny in man, and that makes me happy. The Alex Hugo episodes he directed are my favorites. These are the most emblematic episodes of the series, where there is this idea of ​​destiny and the desire for purity. There are always idealistic heroes who are destroyed by fate.
Source: Allocine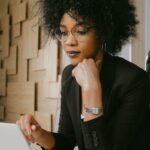 Camila Luna is a writer at Gossipify, where she covers the latest movies and television series. With a passion for all things entertainment, Camila brings her unique perspective to her writing and offers readers an inside look at the industry. Camila is a graduate from the University of California, Los Angeles (UCLA) with a degree in English and is also a avid movie watcher.