From Sony they have stated that the film is still in development.
In case there was someone clueless with the race of Will Smitha fourth 'Bad Boys' movie is still in the works, despite the actor's recent controversy and the slap in the face to Chris Rock at the Oscars.
As reported, the planned follow-up to 2020's 'Bad Boys for Life' was put on hold after the incident at the Academy Awards last March, in which Smith slapped the comedian. Chris Rock on stage after the latter made a joke about his wife, Jada Pinkett Smith.
However, the president of Sony, Tom Rothmannhas denied claims that brakes have been put on 'Bad Boys 4', calling the reports "inaccurate".
"That movie has been in development and still is."he told Deadline."There were no brakes to hit because the car was not movingRothman added: "It was a very unfortunate thing that happened, and I don't think that's really my place to comment, except to say that I've known Will Smith for many years and I know he's a good person. That was an example of a very good person going through a bad time, in front of the world. I believe his apology and regret are genuine, and I believe in forgiveness and redemption.".
After the slap, Smith apologized and has since been banned from attending the Oscars for a decade, with the actor replying, "I accept and respect the decision of the Academya".
Last month, the Smith family said they had "focused on deep healing" as part of a message on Jada's talk show series on Red Table Talk.
"Some of the discoveries around our healing will be shared when the time comes", they added.
'Bad Boys for Life,' which reunited Smith and the franchise's co-star, actor Martin Lawrencewas a huge box office hit when it was released in 2020 and became the highest-grossing film in the action franchise.
The first of the saga, titled in Spanish 'Two rebel policemen', was a great success at the time back in 1995. Eight years later the characters of Mike Lowrey (Smith) and Marcus Burnett (Lawrence) met again a second time . For the third time we had to wait seventeen years. 'Bad boys for life' was released in early 2020.
Source: Fotogramas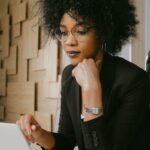 Camila Luna is a writer at Gossipify, where she covers the latest movies and television series. With a passion for all things entertainment, Camila brings her unique perspective to her writing and offers readers an inside look at the industry. Camila is a graduate from the University of California, Los Angeles (UCLA) with a degree in English and is also a avid movie watcher.