The stars of Marvel and Star Wars join 'Battinson' in the cast of 'Mickey7', the new film from the director of 'Parasites'
Director bong joon-ho is assembling a group of talented stars for his new sci-fi movie, his first after 'Parasite.'
The film will be based on the novel 'Mickey7' by Edward Ashton and you already have Robert Pattinson from 'The Batman' signed on to star in the film.
Now, Marvel and Star Wars have joined the party, with the stars of 'She-Hulk: Lawyer She-Hulk' and 'Star Wars: The Rise of Skywalker', Mark Ruffalo and Naomi Ackie respectively, both in final negotiations to join the cast.
Tony Collettewho stars in the recent HBO Max hit 'The Staircase', has also joined the cast.
The novel's story follows 'Mickey7', who is an Expendable: a disposable employee on a human expedition sent to colonize the ice world of Niflheim. Whenever there is a mission that is too dangerous, or even suicidal, the crew turns to Mickey.
After an iteration dies, a new body regenerates with most of its memories intact. After six kills, 'Mickey7' understands the terms of his deal and why it was the only open colonial post when he took it.
'Mickey7' is Bong Joon-ho's first project since 'Parasite' swept awards season, where he took home four Oscars and broke the record for being the first non-English language film to take home the statuette for Best Picture, Director and Original Screenplay.
Ruffalo will soon be seen in the long-awaited television series Disney+ this summer, 'She-Hulk: Lawyer She-Hulk', which will officially begin airing on August 17, 2022, and will follow superhero Jennifer Walters (Tatiana Maslany), who tries to juggle a busy legal career together and being a superhero at the same time.
Source: Fotogramas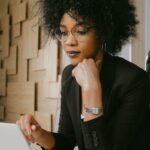 Camila Luna is a writer at Gossipify, where she covers the latest in movies and television series. With a passion for all things entertainment, Camila brings her unique perspective to her writing and offers readers an inside look at the industry. She has been writing for Gossipify for several years, and has become known for her in-depth analysis and thoughtful commentary on the latest releases. Camila is a graduate from the University of California, Los Angeles (UCLA) with a degree in English and is also a avid movie watcher.