Online cinema Okko and the production company "Sreda" announced the start of filming of a large-scale crime drama directed by Yuri Bykov "Dashing". This is the second original series under a three-year contract for exclusive content production. The director of the project will be Yuri Bykov, the director of photography will be Gleb Vavilov, the script will be written by Oleg Malovichko, and the producers will be Alexander Tsekalo, Ivan Samokhvalov, Oleg Malovichko.
Will this picture work? I think it will work. The distance is very long – 16 episodes. If we keep the family atmosphere and human relations on the set, this will be the most important achievement. Because our series is about what destroys human relationships – about violence, pride, inattention to another person. Even if you love someone, it's not enough. You need to be considerate and kind to your neighbor. I hope we all carry it through to the end of filming, – said Yuri Bykov.
The crime saga "Dashing" will tell the story of a criminal gang that controlled the largest territory in the world. Through the life and drama of the main characters, father and son, the creators wanted to show an entire era with its hopes, opportunities, ups, downs and human tragedies.
According to the plot, Pavel Likhovtsev, a senior ranger and bear hunter, keeps an apiary in the taiga and brings up his eldest son Zhenya. However, with the advent of the nineties, the apiary is ruined. Pavel and his family are forced to go to Khabarovsk in search of a better life. At this time, in Khabarovsk, the spheres of influence are being redistributed – all power and all resources are transferred to the OCG "Obshchak" – a gang that will soon become the largest criminal group in the world.
The main characters in the series will be played by Artem Bystrov (Pavel Likhovtsev), Yegor Kenzhametov (Zhenya), Savely Kudryashov (Zhenya as a child) and Evgeny Tkachuk (grown-up Zhenya). Filming of the series will take place in Moscow and Karelia. The premiere of the crime saga in the Okko online cinema is scheduled for 2025.
Source: Hellomagazine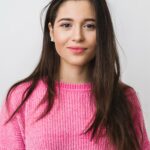 Rose James is a Gossipify movie and series reviewer known for her in-depth analysis and unique perspective on the latest releases. With a background in film studies, she provides engaging and informative reviews, and keeps readers up to date with industry trends and emerging talents.