Hollywood's writers' strike continues with no end date, and other audience darlings have had to be postponed: euphoria AND The Last of Us There will be no new episodes anytime soon. According to HBO's head of drama Francesca Orsi, these and other productions are not expected to premiere before 2025.
What's next for HBO's Sunday Nights?
euphoria
euphoriawhich had its second year on the air in early 2022, will be one of those that will have a large time gap between seasons: there will be three years between the previous and the next.
In addition to the strike and the casting problem, Sam Levinson, the creator of euphoriahe also left the series aside to focus on The idolwith The Weeknd and Lily-Rose Depp, adding to the delays.
euphoria is a series that we started writing together with the post-production of The idol. But right now, we don't have many scripts. We can't record (because of the strike) so the premiere will be determined by Sam. The ideal is that it happens in 2025.

Francesca Orsi, at Deadline
The Last of Us and the White Lotus
the second season of The Last of Us and the third of The White Lotus they also shouldn't arrive so early for the same reasons.
According to Orsi, however, the series about wealthy guests of the luxury hotel is the most likely to be released in 2024. This is because the scripts are already more advanced and the recordings are in Thailand, which prevents the protests.
the problem of The White Lotus is that showrunner Mike White is also a screenwriter. That is, unless he fulfills his duties as a member of the Writers' Union and breaks the strike, he will only be able to perform producer duties and not change a single word in the plans for the new season.
House of the Dragon
On the other hand, House of the Dragon is saved. Since the start of the strike, the producers had already announced that the series would not have any delays, because the scripts had already been finalized.
The way the episodes are structured, there isn't much leeway for change that requires professionals on set.
Writers' strike
The strike began in May and has already caused several series to be postponed.
The HBO executive said he hoped for a quick deal between pros and studios and that if the strike lasts more than six months, the other planned series won't be ready.
With information from expiration
The post Euphoria and The Last of Us: HBO has bad news for fans appeared first on Olhar Digital.
Source: Olhar Digital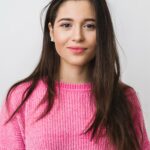 Rose James is a Gossipify movie and series reviewer known for her in-depth analysis and unique perspective on the latest releases. With a background in film studies, she provides engaging and informative reviews, and keeps readers up to date with industry trends and emerging talents.