After appearing again as Luke Skywalker in 'The Mandalorian' and 'The Book of Boba Fett', Mark Hamill's relationship with the character may have come to an end. The actor recently stated that he believed the film 'The Last Jedi' would be his farewell to his famous character.
With new productions in the Star Wars universe underway, expectations of new appearances of Luke Skywalker as the protagonist were high, but Hamill does not imagine a new participation in the franchise. "No, I have no expectation of that happening," he said.
"When I read [o Episódio] VIII, I knew it was over," Hamill said during an interview. "I was savoring every moment, but also saying goodbye to all those people I've dated over the years. So I still miss them.
It's unusual to see you like this. It shouldn't be cheap. People say, "Oh, now you can do a whole post-Return of the Jedi Luke series," and I'm like, "I don't think so." First, they don't have to tell these stories. But if they do, they might find an actor of the right age.

Mark Hamill, in an interview with Squire
With information from Squire
The post End of Luke Skywalker? Hamill talks about the future of the character who first appeared in Olhar Digital.
Source: Olhar Digital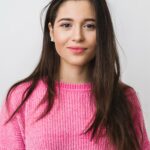 Rose James is a Gossipify movie and series reviewer known for her in-depth analysis and unique perspective on the latest releases. With a background in film studies, she provides engaging and informative reviews, and keeps readers up to date with industry trends and emerging talents.