Father Airton Freire de Lima is the founder of the Fundação Terra; he was suspended from office by the diocese of Pesqueiras
A woman denounced Father Airton Freire de Lima for participating in and ordering a rape against her. The case allegedly occurred in October 2022, but Silvia Tavares de Souza he only made his case public earlier this month when he gave interviews to local Pernambuco television stations.
As detailed in the news NE1, the priest forced her to have sex with his driver, identified only as Jaílson, during a spiritual retreat organized by the priest. Silvia says she called her to a "little house" where Father Airton's rooms were. There, she asked if she could give him a massage.
"I started giving him a neck rub, I got down, I got down… He 'squeeze my rib tighter', when I got close to his tailbone, he said, 'squeeze my tailbone.' When I touched his tailbone, it wasn't torso, no shorts, nothing. He was naked. When I saw he was naked, I jumped," she said.
When she screamed, the driver Jailson appeared with a knife, which he placed on the woman's neck. "She said, 'hush, no one will die'. And there, my world ended," said Silvia.
Frightened, the woman said she asked the priest for help. "I couldn't speak, I couldn't express myself properly and I said 'padinho, what's going on?'" she recalled. But Father Airton did nothing.
"He came to me and said: 'don't worry, no one will die'. And in this I mobilized, because he gave me a tie and put the knife, you know? He asked the other to take off his clothes. He took the sheet of silk and went to a chair, like these old chairs, sat naked, with the sheet here [cobrindo até o pescoço, segundo gesto feito pela mulher] and kept ordering everything," the woman said.
At one point, Airton allegedly ordered the driver to rape her. "I started yelling, 'Godfather please stop.' he will listen. If you shut up, my princess, nothing will happen," Silvia specified.
priest was removed
Father Airton Freire is the founder of the Fundação Terra, inaugurated in 2005. He was ordained a priest and became a priest in 1983. On Tuesday 30, the diocese of Pesqueira suspended Father Airton's "use of the order". That is, he is prevented from exercising the religious function.
In the document on which the suspension is based, the Diocese cited one of the articles published with the complaint made by Silvia. Furthermore, the text says that "previous warnings" and the "gravity of the facts currently reported with ongoing state and ecclesiastical investigations" were considered.
The diocese of Pesqueira also affirmed that the decision aims to guarantee the course of justice.
On the night of this Wednesday 31st, the Fundação Terra published a statement stating that Father Airton feels offended.
"Father Airton Freire regrets and feels offended by the reports of illicit acts he has never committed, motivated by interests that are not yet clear", begins the note.
The foundation also says the investigation will show no crime has been committed. "We send this statement to all brothers and sisters to keep calm because the social works of Fundação Terra will be maintained," he says.
OR Earth tried to contact the Pernambuco Civil Police, the Public Prosecutor's Office and the State Court of Justice, but could not obtain an answer at the time of this publication.
Source: Terra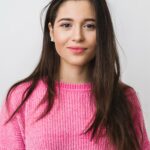 Rose James is a Gossipify movie and series reviewer known for her in-depth analysis and unique perspective on the latest releases. With a background in film studies, she provides engaging and informative reviews, and keeps readers up to date with industry trends and emerging talents.