Europe is lagging behind other regions and needs to invest heavily in its telecommunications network to meet its digital goals, European Union telecoms chief Thierry Breton said on Tuesday, backing an effort to persuade big companies technologies to help fund broadband and the rollout of 5G.
Breton's comments put him at odds with the EU's telecoms regulator, which said last month it didn't see a competition problem or market failure to justify any legislation on the matter.
"The market capitalization of EU telecom companies consistently lags behind that of the US. It's better to be a telecom company in the US than in Europe," Breton said at a conference.
"In terms of 5G uptake, the EU lags behind other regions of the world. By just a few numbers, 5G coverage for the population is 95% in the US versus 72% in the EU. GDP, investment in 5G in the US The EU is lower than in other regions of the world," he said.
Breton said Europe also needs to invest in cutting-edge cloud computing, artificial intelligence and network virtualization.
"We don't have time to waste and that's why it all starts with infrastructure first. Is our infrastructure, networked telecommunications and connectivity fit for purpose to match our digital data? My answer today is no," he said. stated Breton.
The commissioner also rejected the idea that requiring some users to pay more than others would violate EU net neutrality rules, which say all users should be treated equally.
Source: Terra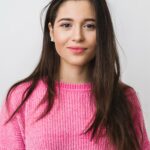 Rose James is a Gossipify movie and series reviewer known for her in-depth analysis and unique perspective on the latest releases. With a background in film studies, she provides engaging and informative reviews, and keeps readers up to date with industry trends and emerging talents.