"They lived happily and had many children", we are used to hearing the end of fairy tales.
But do the princesses and princes found in Disney Studios' animated classics fit this famous archetype? Astonishingly, with one and only one exception, the human (and royal) characters that populate the studio's films are never portrayed as parents.
So when you take all the Disney princes and princesses—from Snow White and the Seven Dwarfs in 1937 to Frozen 2 in 2019—you realize that only one studio couple is shown with a child. Indeed, in The Little Mermaid II: Return to the Ocean (directed to DVD in 2013), Ariel and Eric have a daughter named Melody, who dreams of exploring her origins as a mermaid to live "under the ocean."
With the exception of The Little Mermaid, no other film in Disney's history has featured the children of a human princess and prince. And even when we expand on other (non-principle) characters at the studio, we can only add Wendy, who has two children in Peter Pan 2, as well as Phoebus and Esmeralda, who have a son named Zephyr in The Hunchback of Notre. – Woman 2.
A rather unexpected result compared to the image that Disney is able to send in general, but which expands considerably if you look at the side of the animal characters. Indeed, you can find many more parents and children here: for example, Lady and the Tramp have four children at the end of the film, Simba and Nala have a daughter in the final scene of The Lion King, the Duchess has three little aristocrats, and Pongo and Perdita literally have… 101 Dalmatians.
Why do you think there are so few relatives among Disney's human characters?
(Re)discover the trailer for 101 Dalmatians…
Source: Allocine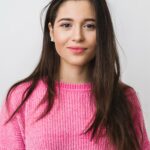 Rose James is a Gossipify movie and series reviewer known for her in-depth analysis and unique perspective on the latest releases. With a background in film studies, she provides engaging and informative reviews, and keeps readers up to date with industry trends and emerging talents.