Minutes before the start of the rape trial, actor Cuba Gooding Jr. (Oscar winner for "Jerry Maguire") settled with the victim out of court. The negotiated amount was not disclosed, but the woman accusing him asked for $6 million in damages.
The lawsuit against Gooding began being moved in August 2020. According to the victim, who did not reveal her name, she says she was taken to a hotel after meeting the 52-year-old actor in a Manhattan bar. According to her file, she said they were meeting friends there. She then allegedly took her to the room where she was staying, claiming she was going to change clothes, but according to the document he raped her twice.
Lawyers representing Gooding say the meeting was entirely consensual and that the woman had bragged about having sex with a famous person.
This isn't the first time Gooding has been accused of such a crime. In 2019, he was the subject of three allegations of sexual assault. At the time he was accused of groping a woman in a New York restaurant, pinching the buttocks of a second victim and, a month later, touching the breasts of a third person, an act the same actor alleged he had committed.
Late last year, he pleaded guilty in his New York City court sexual harassment trial but was sentenced to serve only six months of counseling — on alcohol addiction and his behavior. Furthermore, the charge was softened by the prosecution, which asked for a non-criminal rape charge, so that he had no criminal record.
But there are other grievances against the actor: At least 21 women have spoken out against him on social media. None of these cases, however, addressed rape as in the newly signed agreement.
Gooding's latest work was in the film 'Life in One Year' which released in 2020. Four years earlier, the actor was nominated for an Emmy for playing OJ, Simpson, in 'American Crime Story.
Source: Terra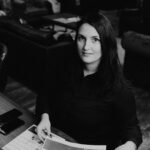 I am Amanda Gans, a motivated and ambitious professional in the news writing industry. With over five years of experience in this field, I have developed an eye for detail and an ability to craft stories that captivate readers. I currently write for Gossipify, where I specialize in beauty & celebrities news. My passion lies with exploring the world of beauty through writing, interviewing experts and developing articles that are both informative and entertaining.