Moon Knight is not the only Marvel character with mental health problems, but his turn has caused some controversy, and not exactly because of the disorder suffered by its protagonist.
And it is that some of the songs included in the soundtrack of the series belong to the musical genre mahraganat, which is censored in Egypt: we will tell you the details.
Music censored in Egypt appearing in "Moon Knight"
During the second episode of "Moon Knight" you can listen to the song "El-Melouk" (The Kings) by Ahmed Saad along with rappers Enaba and Double Kush.
Also in the third chapter, "Salka" is heard, a song by Jassan Shakosh. More specifically, he appears on the scene where the Moon Knight protagonist, Marc Spector (Oscar Isaac) goes down a boat on the Nile next to Layla El-Faouly (May Calamawy).
Let us remember that although the plot of "Moon Knight" takes place mainly in London, the protagonist travels to Egypt because the powers of this superhero originate from the Egyptian god Khonshu.
Despite the fact that mahraganat is censored in Egypt, the series' director, Mohamed Diab, considered it important to include songs of this style. Diab, of Egyptian descent, explained in an interview with Vox that incorporating these details was part of an effort to show a less stereotypical culture:
"A challenge that was very important to me was how to portray Egypt, because they always see us in a very oriental way, they always see us in a stereotypical way."
The reason for the censorship of marjoram in Egypt
According to Heroic Hollywood, the use of this music in the Marvel series has caused a great reaction among the inhabitants of this country located in Northeast Africa.
Although the mahraganat is a musical genre that seeks to reflect the experiences, experiences and thoughts of the Egyptian youth, it ends up being the mirror of the political and social situation in the country.
That is why his censorship began in February 2020, when singers Hassan Sakosh and Omar Kamal performed a song in front of various people that referred to drug and alcohol consumption.
For some people, this type of music lyrics was an insult to the traditional values ​​of Egyptian society, which is why the Egyptian Musicians' Association ended up banning the genre.
Mahraganat singers were practically banned by Egypt and if any institution or tourist site promoted such music would also have legal consequences.
However, Mahraganat artists continue to work on other platforms, such as social media and digital media, to make their work public. Thanks to the Internet, some of them have already become stars inside and outside Egypt, as is the case with Shakosh.
There are divided opinions about this genre in Egypt. On the one hand, there are those who support the ban, but there are also those who believe that it is part of the country's popular culture and therefore should not be censored.
Source: univision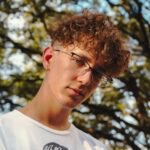 Benjamin Smith is a fashion journalist and author at Gossipify, known for his coverage of the latest fashion trends and industry insights. He writes about clothing, shoes, accessories, and runway shows, providing in-depth analysis and unique perspectives. He's respected for his ability to spot emerging designers and trends, and for providing practical fashion advice to readers.