The Rio de Janeiro court has banned renovation work on a concrete lake in the villa of Al-Hilal, Saudi Arabian star
Player Neymar Jr. has filed a lawsuit against the municipality of Mangaratiba (RJ) to try to cancel environmental fines of R$16 million for work on his villa in the city. In addition to fines, renovation work on the athlete's property at the request of the municipal prosecutor's office remains prohibited.
The lawsuit filed by the star in court was initially publicized by columnist Diego Garcia, of UOLand confirmed by Earth. The action takes place at the Mangaratiba District Single Court. The controversy began after last June, the Department of the Environment and the National Association of Municipal Environmental Bodies (Anamma) banned works involving the construction of an artificial lake.
During the works, the Prosecutor's Office asked the Court to prohibit the works on Neymar Jr.'s residence. On 30 June, through an injunction requested by the player's father, the works were able to resume, but were prohibited again at the beginning of August past. According to the Prosecutor's Office, the work presented a series of environmental irregularities.
In addition to the ban, Neymar was the target of four environmental fines, totaling R$16 million. Are they:
Carrying out works subject to environmental control without authorization: R$ 10 million
Unauthorized earth movement: R$5 million
Failure to comply with the imposed embargo (the player dived into the lake after being banned): R$ 1 million
Suppression of vegetation without authorization: R$10 thousand
In the player's lawsuit against the city hall, lawyers alleged flaws in the classification of infringement notices, pointing out that Neymar acted in good faith when he turned a concrete lake into a swimming pool.
In addition to recalling that the case was initiated frivolously and without evidence, due to the player's notoriety, Neymar's defense points out that there has been an overexposure of the case, with extensive television coverage and the values ​​of the infringements in time real.
The lawyers also argue that there is no evidence to confirm the polluting potential of the work on the artificial lake, nor the occurrence of environmental damage.
"The municipality relies on hypotheses and images cut from Reels videos on social media, which are modified and cannot in the slightest substantiate what happened on site," underlines Neymar's defense.
In the article, the Environment Secretariat of Mangaratiba specifies in a note that "the latest decision of the judiciary has revoked the injunction granted to the player, as well as recognizing the legitimacy of the action of the municipal environmental control body".
Source: Terra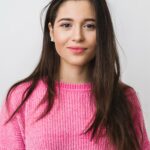 Rose James is a Gossipify movie and series reviewer known for her in-depth analysis and unique perspective on the latest releases. With a background in film studies, she provides engaging and informative reviews, and keeps readers up to date with industry trends and emerging talents.