John Carpenter is back! The master of horror, to whom we owe such classics as Halloween, The Fog, The Ram and New York 1997, is finally back behind the camera with an anthology series called Suburban Screams. It's quite an event, as Carpenter hasn't filmed anything since the 2010 feature film The Ward, in which he directed Amber Heard.
But what does the man who recently teased a possible sequel to one of his biggest films in over a decade do? How did the great John Carpenter, one of the most influential directors of his time, spend his time away from the set? That's what we're here to reveal!
In 2010, John Carpenter directed The Ward. The horror film, about a woman interned in a mental hospital and trapped by an evil spirit, was a dismal failure for the filmmaker, grossing just $5.3 million on a $10 million budget. Undoubtedly, Carpenter, who had a heart problem before filming, lends his voice to the video game Fear 3On which he also worked as a consultant, then he disappeared from the radar for four years.
We will have to wait until early 2015 to hear from the American. And surprise: Carpenter is returning not to a film project, but to music, with the release of his first solo album, titled Lost topics. After all, it's not too surprising that here comes the man who revolutionized film music by composing his own soundtrack.
on the program Lost topics By John Carpenter: Nine original tracks with plenty of synthesizers and an 80s vibe reminiscent of his cinematic opus.
John Carpenter's "Halloween" Iconic Theme:
"I was used to illustrating images that could be both positive and negative"– he said Comments by our colleagues from Les Inrockuptibles. "This time there was no pressure, no untimely requests for actors, no waiting for staff, no imminent deadlines. The original idea was something quite detailed, quite generous, given the lack of restrictions. This is it. A new world is open to me."
In 2016 and 2017, John Carpenter persevered and signed on in the music industry. Lost Themes IINew solo album andAnthology: Themes of Cinema 1974-1998, a CD that collects themes from his filmography, compiled and re-recorded with his son Cody and his godson Daniel Davis. The icing on the cake: Carpenter takes his songs on two tours of France three times (two concerts in Paris and one in La Rochelle).
John Carpenter on stage at Grand Rex Paris 2018:
It should be noted that along with the release of the album Anthology: Themes of Cinema 1974-1998John Carpenter returns behind the camera after seven years on The Ward. In fact, he signed a music video featuring a revised theme for his feature film Christine. A short film can be found below:
What's finally bringing John Carpenter out of cinematic retirement is… a new film in the Halloween horror franchise he started himself! He is the executive producer of Halloween 2018, for which he wrote the music. But for producer Jason Blum, Carpenter's role is much broader. "Every time we make a big decision creatively, he's involved, and we don't do anything without his blessing."he declares At ComingSoon's microphone.
Released, John Carpenter will take on the same duties as producer and composer for the last two installments in the saga, Halloween Kills and Halloween Ends, which hit theaters in 2021 and 2022 respectively. The period during which, especially active, he released the fourth disc. under the name Lost Communities III: Living After Death.
Now 75, John Carpenter has returned to directing with the Suburban Screams series. The first step towards a new feature film by the American master? Wait and see…
False connection: "Halloween" errors and mistakes
Source: Allocine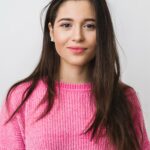 Rose James is a Gossipify movie and series reviewer known for her in-depth analysis and unique perspective on the latest releases. With a background in film studies, she provides engaging and informative reviews, and keeps readers up to date with industry trends and emerging talents.