Between Guardians of the Galaxy 2 and Suicide Squad , James Gunn stuck with superheroes with Brightburn co-producing. The film was directed by David Jaroweski and was released in theaters in June 2019.
Imagine Clark Kent falling into the dark side of the force with his powers. That was the pitch for this horror-tinged feature film that grossed over $33 million worldwide on a budget of $6. and attracted 166,498 viewers in France.
With an average rating of 2.8 out of 5 among AlloCiné viewers, Brightburn is definitely not a nugget that will become a cult over time. But the film will have the rights to a sequel, which is currently being developed by his production company H3 Entertainment. And the project risks getting people talking.
Not so super boy
Because the feature film is one of the projects that the company plans to develop using technologies such as artificial intelligence. Which, in the current context of writer's block and actor's strikes, might justifiably upset more than one person. Even when Deadline It doesn't specify how much AI will be used.
However, the founders of H3 Entertainment promise that they will "Respect professionals and fans, promote technology integration responsibly." Now it remains to be seen how. And how will James Gunn factor into the process, as he's currently working on The Real Superman , which is slated for release on July 9, 2025.
Source: Allocine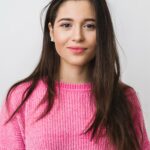 Rose James is a Gossipify movie and series reviewer known for her in-depth analysis and unique perspective on the latest releases. With a background in film studies, she provides engaging and informative reviews, and keeps readers up to date with industry trends and emerging talents.