Talking about One Piece means you have in mind its main character Monkey D. Luffy, but also the members of the Straw Hat crew and many of the iconic villains of this universe.
The success of Eiichiro Oda's manga (over 500 million copies in circulation) is partly due to the large number of iconic characters that appear throughout the story…
But among all the One Piece characters, one of them holds a special place: Pandaman. Although he appears throughout the manga, his name may be unfamiliar to some fans. And it's also entirely possible that some readers of the comic have never seen it, and for good reason!
Easter egg character
Because Pandaman is an easter egg character created by mangaka Eiichiro Oda for the sole purpose of appearing in the background. Most often hidden in the crowd, like Where's Waldo, the latter nevertheless showed a detailed development of its author, allowing us to know a little more about his personality and background.
Pandaman was originally created by the author of One Piece during a contest started by the humor manga Muscleman. This panda-masked wrestler liked Oda so much that he decided to use him as a recurring character in his manga.
Hints scattered throughout the manga publication let us know that Pandaman is a pirate leader at the head of his own crew. His sworn enemy is the Unforgiving Mask, the leader of the Tomato Gang, to whom Pandaman owes a heavy debt.
So Pandaman started traveling around the world to avoid his debts. Which explains why he regularly appears in the background of Luffy's adventures, although their respective paths never crossed.
Because it was inconceivable that a character like Pandaman would not appear in the series live action Adapted from One Piece, particularly observant fans definitely noticed the character's presence in episode 4 of the show.
While investigating swordsman Roronoa Zoro's past, as he emerges from the well, the face of Pandaman—or rather the lack thereof—can be seen in the background of the screen. (see above)
Podcast: This Real Pirate Inspired Gol D. Roger!
The latter will no doubt be the case in the second season of One Piece, which has been officially ordered by Netflix following the success of the series. It remains to be seen whether he will be offered a bigger role or relegated to a mere easter egg once again.
The first season of the One Piece series can be seen exclusively on Netflix.
Discover the list of all series currently available on the platform!

Source: Allocine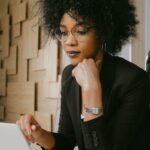 Camila Luna is a writer at Gossipify, where she covers the latest movies and television series. With a passion for all things entertainment, Camila brings her unique perspective to her writing and offers readers an inside look at the industry. Camila is a graduate from the University of California, Los Angeles (UCLA) with a degree in English and is also a avid movie watcher.