A few months after the broadcast of season 5, which ended with the departure of a key figure in the casting, the SWAT series, led by Shemar Moore, returns this Tuesday, September 19 at 21:10 on TF1 for a new season 6. Which promises a lot of surprises and twists for the ardent fans of the adventures of Hondo Harrelson and his team.
The first two episodes of season 6 titled "The Ghost Man" and "A Promise is a Promise" take us to Bangkok, Thailand, where Hondo finds himself in a very difficult situation.
While the entire SWAT team travels to Bangkok to train with the first SWAT team in Thailand, Hondo and his old military buddy Joe (Sean Maguire) come across a major heroin trade with ties to Los Angeles. Then the two friends find themselves on the run to escape a powerful drug lord.
Jay Harrington (Deacon) has fond memories of filming in Thailand
The first double episode of SWAT Season 6 was actually filmed in Bangkok and other parts of Thailand. This isn't the first time the Shemar Moore-led series has moved overseas, as a Season 3 episode took the characters to Japan and Season 5 began in Hondo's Mexico.
"We've been to Japan before, but it was too quick. I think we only spent four days there."– Deacon's translator Jay Harrington told us in an interview. "This time we stayed in Thailand for three weeks and shot two episodes there. I have fond memories, it was quite an experience.".
An experience that at the time still proved difficult for the series' cast and crew, who had to deal with weather conditions far removed from the filming of the two episodes in the summer of 2022.
"It was very hot, it rained a lot, it was difficult at that time"Jay Harrington (who also returned when Lina Esco left) continues. "I remember we were like, 'Oh my God, never again.' But we knew in hindsight we'd realize what a great experience it was. And it proved to be. We barely – we came back and we wanted to go back (Laughs. ).".
"We shot in Bangkok, but also in the north of the country. It was really great. It's a very beautiful country, we were amazed. And the renderings of the episodes are quite breathtaking, I think.".
Will the episode be shot in France soon? Jay Harrington is in!
After these two episodes in Thailand, could SWAT one day set up its cameras in France? After all, a season 2 episode taught us that Deacon was fluent in French (which is not necessarily the case with his translator).
"The series is very popular in France, so why not, I would love to come and film it for you"Jay Harrington told us when we asked the question. "I wouldn't mind shooting in Paris for a few weeks (laughs)." But obviously the writers have to find the right idea to justify such a trip abroad.'.
In any case, the actor suggests that the production of SWAT will also consider other episodes shot abroad. "After Mexico, Japan and Thailand, we discussed the idea of ​​an episode in Europe. Or South America, Argentina or Brazil. It has to make sense from the history of the series and what we can say. The chosen country. You also have to find the right time. But everything is possible".
The comments were collected in December 2022, and which may no longer be entirely current, as SWAT was originally canceled last May at the end of its 6th season, before finally being revived for a seventh and final season. So I'm not sure CBS has plans for a new (expensive) overseas trip before the series ends.
Source: Allocine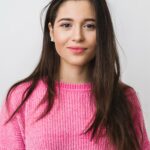 Rose James is a Gossipify movie and series reviewer known for her in-depth analysis and unique perspective on the latest releases. With a background in film studies, she provides engaging and informative reviews, and keeps readers up to date with industry trends and emerging talents.