Raul Seixas and Rita Lee are two of the Brazilian names that appear on Rolling Stone USA's list of the 50 best Latin rock albums
A Rolling Stone USA prepared a list of the 50 best Latin American rock albums since the 1960s. Among them, nine Brazilian albums appear, check them out:
Raul Seixas, Krig-ha, Bandolo!
Raul Seixas appears in 43rd position in the ranking. Krig-ha Bandolo, released in 1973, was the artist's debut album. It is home to hits such as "Mosca na Sopa", "Metamorfose Ambulante" and "A Hora do Trem Passar".
Rita Lee & Tutti Frutti, Forbidden Fruit
The hit "Ovelha Negra" was included on his fourth studio album. Rita Lee and second with the band Tutti Frutti. "Agora Só Falta Você" is another hit from the 1975 album that occupies 41st position.
The Paralamas of Success, Wild?
In 34th place, they are The Paralamas do Sucessowith Wild? (1986), the band's third studio album. The album features Gilberto Gilon the opening track "Alagados", and a cover of "Você", a song known for the voice of Tim Maia.
Los Hermanos, Ventura
Owners of the hit "Anna Júlia", the Los Hermanos appear in 29th position, with Ventura (2003). The album was considered the 68th greatest Brazilian album by Rolling Stone Brasil. "Last Romance" and "O Vencedor" make up the work.
Tribalists, Tribalists
Formed by Arnaldo Antunes, Carlinhos Brown It is Marisa Monteyou Tribalists occupy the 22nd position in the ranking with the debut album of the same name."Já Sei Namorar" and "Velha Infância" are on the 2002 album.
Roberto Carlos, In Rhythm of Adventure
Like it or not, Roberto Carlos is in 19th position on the list. On the 1967 album, he already said "I'll Only Like Who Likes Me".
Karnak, Karnak
Little less known than Roberto Carlosbut two positions ahead of him on the list of Rolling Stone USAthe band André Abujamra appears with the album of the same name, from 1995.
The Mutants, The Mutants
Jumping to 6th place, Rita Lee appears again in the list, but this time next to Arnaldo Baptista It is Sergio Diasus Mutants. The 1968 album of the same name features hits such as "A Minha Menina" and "Panis et Circenses".
Milton Nascimento, Clube da Esquina
Despite highlighting only the name of Milton Nascimento, Clube da Esquina (1972) has Lô Borges, Beto Guedes It is Alaide Costain addition to compositions also credited to Ronaldo Bastos, Fernando Brant It is Márcio Borges, for example. The group is known as responsible for innovating Brazilian music and, although it deserved first place, it is 4th on the list.
Source: Rollingstone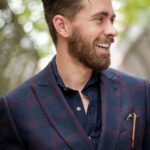 Earl Johnson is a music writer at Gossipify, known for his in-depth analysis and unique perspective on the industry. A graduate of USC with a degree in Music, he brings years of experience and passion to his writing. He covers the latest releases and trends, always on the lookout for the next big thing in music.