The Rio Film Festival announced this Tuesday (19/9) the first international titles that will be presented at this year's event. The highlight is "Poor Creatures", the new film by Yorgos Lanthimos with Emma Stone, who renew their collaboration in "The Favourite". The film won the Golden Lion at this year's Venice Film Festival and is already considered one of the favorites for the 2023 Oscars.
Also present during the event will be "Monster", a film by Hirokazu Kore-eda who received the award for best screenplay at the Cannes Film Festival, as well as "The Delinquents", by Rodrigo Moreno, "Cobweb", by Jee-woon Kim and "May December," directed by Todd Haynes, all screened at Cannes.
The program also includes the international debut of Brazilian director Karim Aïnouz: the drama "Firebrand", starring Jude Law ("Sherlock Homes") and Alicia Vikander ("The Denmark Girl").
The 2023 Rio Film Festival will also present "Vidas Passadas" (Celine Strong), "Reality" (Tina Satter), "Cidade Rabat" (Susana Nobre), "Os de Baixo" (Alejandro Quiroga Guerra), "Mal viver" and " Viver mal", by João Canijo and the collective work "Elas por Elas" (Taraji P. Henson, Catherine Hardwicke, Silvia Carobbio, Leena Yadav, Maria Sole Tognazzi, Lucía Puenzo and Mipo Oh).
More details
The event will open with the Spanish animated film "They Shot the Pianist", by Fernando Trueba and Javier Mariscal (from the award-winning cartoon "Chico & Rita"). The production tells the story of the musician Francisco Tenório Jr., who was part of Vinicius de Moraes and Toquinho's band and disappeared in Buenos Aires in 1976, in a story that combines the lightness of bossa nova with the brutality of military dictatorships.
The closing ceremony includes the screening of the film "Priscilla", by Sofia Coppola ("Marie Antoinette"), also awarded in Venice, which tells the story of the relationship between Priscilla and Elvis Presley, as well as the screening of "The Hijacking of Flight 375 ", by Marcus Baldini ("Bruna Surfistinha"), about a terrorist who tried to use the plane in a suicide attack in Brasilia.
The 25th edition of the Rio Festival will take place from 5 to 15 October 2023.
Source: Terra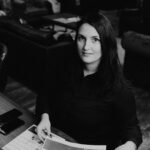 I am Amanda Gans, a motivated and ambitious professional in the news writing industry. With over five years of experience in this field, I have developed an eye for detail and an ability to craft stories that captivate readers. I currently write for Gossipify, where I specialize in beauty & celebrities news. My passion lies with exploring the world of beauty through writing, interviewing experts and developing articles that are both informative and entertaining.