The former volleyball player died this Thursday (21)
Palmeiras coach Abel Ferreira was "in disbelief" over the death of former Brazilian national team volleyball player Walewska. During a press conference after the 1-0 defeat against Grêmio, this Thursday (21st), in Porto Alegre, he reflected on his life, just two days after they both met.
Walewska Moreira de Oliveira, Olympic champion with Brazil in Beijing-2008, He died this Thursday, at the age of 43, in Sao Paulo. At the time of publication of this report there is no confirmation as to the cause of his death.
The two met in person last Tuesday (19th), when the former athlete visited the Football Academy and published his autobiographical book, Other Networks. The multiple champion published photos of the meeting on Instagram, which included an exchange of their books: the Portuguese gave her "Volta Extra: season 2022".
"When they told me I didn't even believe it, I was in disbelief. And I really don't think football is worth getting angry about. I had a conversation with Ancelotti (Real Madrid manager) and I liked what he told me. I have conversations with older coaches who tell me you have to learn to enjoy football, you don't have to take it so seriously, just do your best, because the truth is we are all on the same page. Good thing we don't know when our turn will be, but we're all in line," he said when a reporter asked him about Walewska's death.
He took the opportunity to reflect on life and said we should all be grateful. "And sometimes we, me personally, get angry about this or that, when people don't want to change, it's not worth it. We should be grateful, and I'm very grateful for the life I have, I think "I'm really blessed to God in everything. When you get to the end of a game like that, I come out sad, angry and you get news like that, you really think about what the true meaning of life is. What am I doing here? What is my mission as a man? What is my mission as a coach?," she mused.
"It was an absolutely extraordinary hour of sharing lessons and, when the end of the match came and they told me this news, I didn't want to believe it, I was in disbelief."

Abel Ferreira
Palmeiras spoke about Walewska's death on social media
The conversation between the two lasted about an hour and Abel considered it spectacular. "I had the opportunity to meet her, it was spectacular, she was the captain of the team. It was about an hour in which we exchanged ideas, we talked about her experience in Spain, we asked her what volleyball was like in Spain , in Italy, she was also in Russia in Brazil.
To find out everything about Palmeiras, follow Esporte News Mundo on Twitter, Facebook AND Instagram.
"I asked her what the transition was like from being a professional to having to stop playing. She said, 'it's a grieving process.' She said that, through a podcast she did, conveying the message that the player you We have to prepare for this transition. And that has to do with mental and preparation issues."
Source: Terra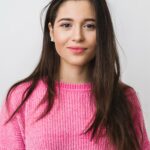 Rose James is a Gossipify movie and series reviewer known for her in-depth analysis and unique perspective on the latest releases. With a background in film studies, she provides engaging and informative reviews, and keeps readers up to date with industry trends and emerging talents.