Andres Rueda's electoral promise, the new Training Center for the Santos youth categories has started to take shape. The president presented a project to councilors last Tuesday. The idea is to build a space in Praia Grande.
The top Juventus management understands that the base is currently very large, has less than ideal conditions and infrastructure and must evolve to keep up with other more important clubs. The current CT has only two fields available and lacks infrastructure to host and develop multi-professional areas.
"With a mini-stadium and a field we would already be superior to what we have today. We have two terrible fields and changing rooms. Only with this here would we have better conditions and structures to be able to finish the CT with our own resources, law on sponsors or incentives. The CT in Cotia almost everything was done with tax incentives," Rueda said.
But why leave Santos? Rueda claimed to have searched extensively for land in the city, but he couldn't find any he liked, both due to lack of money and structure.
"We did research for two years, we were almost about to give up, we had to buy everything and we had no money. Then the Praia Grande area was put up for exchange. The difference between the land is around R$ 17 million. This figure It would be necessary to invest in the new TC to equalize the values", declared the deputy.
Furthermore, the president expressed concern about the lack of security. In his opinion, CT Meninos da Vila is located in a dangerous area, with an increase in violence, with shootings and frequent police operations, which affect the physical and emotional safety of employees.
"What's scary is the security. That's not an exaggeration. There were shootings every 15 days, kids would come down and be taken away," Andres Rueda said.
In this way, a disciplinary committee visited the cities of the Baixada Santista to find an ideal space. According to Santos fans, what they liked the most was Praia Grande. See project details HERE!
See other places visited:
Cubatão (Cotia Pará)
– Land in the Cotia Pará neighborhood, near Via Anchieta – 16,236.60 m2.
– What didn't you like? The area has small possibilities of use. The land is located within a public park, has an irregular surface and is close to a community with a high rate of violence.
Cubatão (Cia Santista de Papel)
– Area located near Via Anchieta (direction Santos) – 126,000.60 m2.
– What didn't you like? The area is currently home to several buildings, villas and old buildings, most of which require demolition due to the impossibility of restoration work. Furthermore, the land has several owners;
– The estimated value of the area is approximately R$30 million.
Cubatão (Anchieta Imigrantes Interconnection)
– Area next to the cable-stayed bridge, located in the Casqueiro district – 400,000.00 m².
– The value of the area would be determined based on the usable area, considering the environmental project, resulting in an estimated value of R$ 350.00 per m². Furthermore there are additional costs, such as the environmental project (approximately R$ 1 million) and the suppression and disposal of vegetation (R$ 20.00 per m²). Therefore, the approximate total value would be R$45 million for a total area of ​​400,000 m².
– the environmental project requires approximately two years for approval.
Cubato (Roberto Dick)
– Central area of ​​the city with "Roberto Dick" athletics track – 42,000.00 m².
– Possibility of installing three training fields.
– The city of Cubatão would grant the space for 30 years, renewable for another 30.
– Counterparts proposed by Santos: construction of a mini-stadium and a new athletics track.
– Value of the concession: compensation of R$ 20 million, to be paid in the first year.
– Condition for the inclusion of the purchase option in the tender not respected.
– Santos withdrew from the project due to the lack of a purchase option in the concession law.
São Vicente (Jockey Club)
– Surface area of ​​90,000 m2, with an estimated value of R$63 million (R$700.00 per m²)
– Flat land, fenced, but subject to flooding due to the low position, with few escape routes. Santos also expressed concern about the growth of violence in the surrounding area.
– Owners interested only in selling the property.
São Vicente (Golf Club)
– Surface area of ​​250,000 m² – flat and fenced land.
– Estimated initial value: R$ 300.00 per m², but with the possibility of negotiation due to the club's low income and high tax rates. Therefore, the total acquisition value of the entire area would amount to R$75 million.
– What didn't you like? Negotiation challenge with more than 200 club consultants.
Source: Terra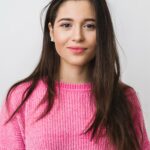 Rose James is a Gossipify movie and series reviewer known for her in-depth analysis and unique perspective on the latest releases. With a background in film studies, she provides engaging and informative reviews, and keeps readers up to date with industry trends and emerging talents.