"Film and Box Office Achievements" and "Stand-up Comedy Performance." These are the two new categories of the Golden Globes, already valid for the 2024 edition, scheduled for January 7th.
For those in a hurry:
According to the magazine, the categories were created by the Hollywood Foreign Press Association Variety. The award undergoes several changes to try to stay relevant after complaints about vote-buying and racism.
New Golden Globe categories
The first will reward successful films with "cinematic excellence". This category refers to the films that recorded the highest grossings of the year in cinemas or which are among the most viewed in streaming.
The eight nominees must have grossed more than $150 million (approximately R$748 million) at the box office, including at least $100 million in the United States. In the case of streaming releases (those that debut directly in the catalogue), these must present equivalent audience figures – but details on this measurement were not disclosed.
The second category has six comedians nominated for productions released during the year, with performances of at least 30 minutes. Presentations can be individual or as part of a group.
The post Golden Globes: New categories will reward blockbusters and comedians appeared first on Olhar Digital.
Source: Olhar Digital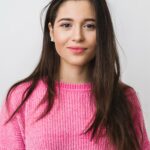 Rose James is a Gossipify movie and series reviewer known for her in-depth analysis and unique perspective on the latest releases. With a background in film studies, she provides engaging and informative reviews, and keeps readers up to date with industry trends and emerging talents.