Dinosaurs rule the global box office in an opening weekend that bumps into the pilot Tom Cruise and his $700 million-plus.
What do 'Top Gun (Idols of the air)' (Tony Scott, 1986) and 'Jurassic Park (Jurassic Park)' (Steven Spielberg, 1993) have in common? In addition to its official title in Spanish supported by a subtitle in parentheses, both have become central to the nostalgic industry again three decades after their first success.
In its first weekend at the box office, 'Jurassic World: Dominion' (Colin Trevorrow, 2022), closure of the second trilogy of the dinosaur saga, has achieved a successful collection of 389 million dollars internationallyleaving 143 of them from the North American local market.
Although it is still a success, these data are behind the 208 million raised by 'Jurassic World' (Colin Trevorrow) in its premiere in the United States in 2015 and the 148 million of 'Jurassic World: The Fallen Kingdom' (JA Bayona ) in 2018.
"For unapologetic palomiterosaurs", says Fausto Fernández in his review of 'Jurassic World: Dominion'. "Colin Trevorrow's film is a party that appeals not to the linearity of a story but to the accumulation of impossible and meaningless situations, some of them not even from the Jurassic universe (the chase in Malta feels more like a Jason Bourne or Mission: Impossible one). 'Jurassic World: Dominion' is Bert I. Gordon's 'Food of the Gods', 'The Valley of Gwangi' (the dinosaur lasso hunt), 'Journey to the Center of the Earth', Îshiro's Godzilla and Co. Honda y cia and if I had two more jokes (and a chimpanzee) the 'Mystery on the island of monsters' by our J. Piquer Simón". Although 'Jurassic World 3' repeats a very important error in the saga, it seems that we can forgive him
Close to the marvel figures, it seems time to remember that Chris Pratt has compared 'Jurassic World: Dominion' with 'Avengers: Endgame', which also has a meeting of Superheros tall superpaleontologists.
Meanwhile, 'Top Gun: Maverick', Tom Cruise's biggest blockbuster, continues to add dollars to his account and, after enduring the Jurassic push with 50 million raised in his third call ending, already has 747 million dollars in its global balance.
"For believers in the eternal youth of the eighties blockbuster," said Manu Yáñez in his review of 'Top Gun: Maverick'. "Cruise's eternal youth drives a wedge between the new top gun and other rescue operations of eighties film milestones. Thus, while the revivals of Indiana Jones, Rocky or Star Wars put the accent on the idea of ​​the relay, 'Top Gun: Maverick' places the "old young" hero at the center of all the disputes. Cruise doesn't seem to need heirs any more than he needs stuntmen: Watching him withstand violent G-forces is almost as exciting as watching Ethan Hunt's memorable sprints."
Source: Fotogramas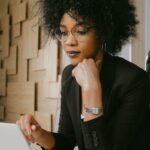 Camila Luna is a writer at Gossipify, where she covers the latest movies and television series. With a passion for all things entertainment, Camila brings her unique perspective to her writing and offers readers an inside look at the industry. Camila is a graduate from the University of California, Los Angeles (UCLA) with a degree in English and is also a avid movie watcher.