Olhar Digital got early access to watch the latest Disney and Pixar animation, "Lightyear", a movie from the "Toy Story" series.
Directed by Angus MacLane, the film has Chris Evans as a big highlight in the cast, voicing this new version of Buzz Lightyear, as the character in the film that gave rise to the toy line we know in "Toy Story".
In Brazil, the character is voiced by actor and presenter Marcos Mion, unlike the other "Toy Story" films in Brazil, in which Buzz has the voice of voice actor Guilherme Briggs. By the way, in the original version there was also a change: the voice actor of the character from the "Toy Story" films was Tim Allen, and now it's Chris Evans's turn.
As for Mion, who already had previous experience as a voice actor, she responded well to the challenge and masterfully voiced this Buzz Lightyear. Not that the change went unnoticed, but I don't think that was the goal. The Toy Buzz and this new Buzz we know now are different, despite having similar lines and mannerisms.
"Lightyear" tries to use metalanguage to introduce us to this story, with a film showing the events of another film from within the "Toy Story" universe, which in turn gave rise to the toy that became one. of Andy's favorites. However, I believe that this metalinguistic element has been lost in the course of history, and perhaps it could have been resumed at the end, or with punctual insertions.
But this is nothing that comes close to taking away the shine of the film, which is actually incredible.
We immediately meet Buzz Lightyear, the Space Ranger in the middle of a mission, along with his friend and commander, Alisha Hawthorne. Buzz's personality as a very loyal Ranger, committed to his mission and not very patient with beginners, is clear from the start.
When things don't go as planned, and he and the ship's entire crew end up stranded on a hostile planet, Buzz focuses on one goal: to complete the mission and save everyone. But that comes at a high cost, and Buzz spends several years on a test flight trying to block all those people there.
Then, the invading robots spring into action, commanded by Emperor Zurg, which gives the serious impression that we have entered a Star Wars animation and come face to face with the members of the Galactic Empire. I also use this moment to praise the soundtrack and the sound as a whole, as well as the lighting.
Although the other "Toy Story" films are seen more as adventures, "Lightyear" is a bit different. While there are references to the franchise, such as the slogan "To Infinity and Beyond", don't expect it to be a "Toy Story 5". We can present "Lightyear" as a space science fiction, which confuses the concepts of space-time and explains them in a very simple way.
Together with Lightyear, we have many complex characters who gradually find their place in history. Alisha and Izzy Hawthorne, her two misfit friends who demonstrate skill in times of need, the Sox cat with her many little surprises, are all part of what makes Buzz Lightyear such a hero, one who goes so far as to motivate creation. of a line of children's toys.
But Buzz doesn't see himself that way and desperately wants to become this hero, fulfill his mission, get rid of guilt, be someone willing to sacrifice everything for the common good. This need to always try to be a hero ends up consuming Buzz's life, who can't put aside his mission for even a minute, no matter how much his life costs him.
With loads of drama (bring handkerchiefs), action, comedy – especially with your new favorite robot cat Sox – and science fiction, "Lighyear" is truly an amazing story, blending different elements to convey an important message in an animation. worthy of being seen and reviewed. This applies to both Toy Story fans and those who just want to disconnect from the world for a couple of hours and enjoy the moment.
"Lightyear" will be released in Brazilian theaters on June 16th.
The post "Lightyear" mixes science fiction, drama and comedy in an incredible way | The review first appeared on Digital Look.
Source: Olhar Digital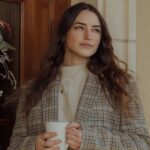 Emily Jhon is a product and service reviewer at Gossipify, known for her honest evaluations and thorough analysis. With a background in marketing and consumer research, she offers valuable insights to readers. She has been writing for Gossipify for several years and has a degree in Marketing and Consumer Research from the University of Oxford.