_____________________________
In the concert hall "Barvikha Luxury Village" on June 11, the premiere screening of the film "The Leading Role" with Penelope Cruz and Antonio Banderas in the lead roles took place. The event was attended by many representatives of secular Moscow: Victoria Daineko, Alexander Arutyunov, Polina Askeri, Adelina Sotnikova, Katerina Kovalchuk, Yanina Studilina, Oscar Kuchera, Alika Smekhova, Inna Malikova, Alexander Tolmatsky and others.
In a tragicomedy about the behind the scenes of the acting profession, Penelope Cruz plays Lola Cuevas, a famous director and a favorite of world film festivals. With a proposal to finance her new film, the heroine is approached by an 80-year-old billionaire, the owner of a pharmaceutical company, who dreams of leaving a mark on history. In order for his name to be heard in the cinema, he is ready to purchase the rights to film adaptation of the novel by a recent Nobel laureate for big money. The book tells about the enmity of two brothers, who were forever separated by the tragic death of their parents.
For the role of the main characters, Lola chooses actors with a diametrically opposite approach to the profession. Felix Rivero (Antonio Banderas) is a Hollywood star, a recognized handsome man and a real macho. Ivan Torres (Oscar Martinez) is a theater artist, teacher and lover of Stanislavsky, convinced that the tastes of the mass public have nothing to do with art. It will not be easy for them to find a common language at rehearsals. Their competition will give rise to a lot of funny, ridiculous, and sometimes tragic situations.
The film will be released to the public on June 30.
Source: Hellomagazine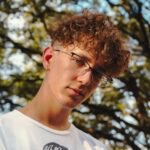 Benjamin Smith is a fashion journalist and author at Gossipify, known for his coverage of the latest fashion trends and industry insights. He writes about clothing, shoes, accessories, and runway shows, providing in-depth analysis and unique perspectives. He's respected for his ability to spot emerging designers and trends, and for providing practical fashion advice to readers.