The fight with Lucas Souza made Cezar Black fans go viral for the first time in "A Fazenda 15". Bahian fans, who had one of the biggest fans on "BBB 23", placed the phrase "Black I'm with you" among the most discussed topics in the early hours of this Tuesday (11/21) on X ( previously Twitter)
Some posts recalled that Monday (11/20), the day of the fight, was Black Awareness Day and politicized the message. "How does a white person spitting on a black person on Black Consciousness Day look, production?," one of the posts protested. Another said that "On Black Awareness Day, they are cheering an out-of-control white man attacking a black man. The same white man who has a protective measure not to approach a black singer…". A third pointed out that "Black had to file for a restraining order against Lucas."
There were also those who congratulated Black for having put an end to Lucas' character in the reality show, unmasking the completely out of control pawn, and also those who underlined that he did not offend, did not threaten or say anything false. He only asked for photos of Jojo Todynho, which Lucas brought to the match. However he was insulted, threatened with death and spat on.
It is worth highlighting that, before the images were broadcast on Record TV, it was Lucas' fans who demonstrated at the X, strengthening their support for the pedestrian. But after the powerful images were shown, Cezar Black proved he has fans too. If all goes according to script, he should be nominated for the Roça by farmer Jaquelline Grohalski. She asked her allies to vote for Lucas to face him in the dispute over the popular vote.
If this were to happen, the next Roça could become the first real dispute of "A Fazenda 15", all the others having been unanimously eliminated.
WHAT DOES PRODUCTION LOOK LIKE? A WHITE BOY SPITTING IN A BLACK MAN'S FACE ON BLACK AWARENESS DAY!@CommentRufus

BLACK WE ARE WITH YOU#The farm

— Neide Araújo🚩🇧🇷⚓🐎❤️‍🔥✨🥈🐺🌵🥇🐻🍺🎤 (@NeneAraujovip) November 20, 2023
Proud of @cezarblackk

BLACK WE ARE WITH YOU https://t.co/vxWUnaz0xK

— ✨Nanda ⚓️🤎🌋 (@fernnandaptz) November 21, 2023
From what I saw in the issue, Black had to request a restraining order against Lucas, absurd! #the farm

BLACK WE ARE WITH YOU

— 𝙻i (BLackally) (@Li_masterchefbr) November 21, 2023
LUCAS EXPELLED NOW

BLACK WE ARE WITH YOU

Justice for the magazine https://t.co/DN4CwRM8GF

— Centrale_Paiol (@Uniaopaiol) November 20, 2023
This Lucas always talks about Jojo Todynho, even after asking Jaque to be his girlfriend, he has Jojo's photo on his bed.

Even though Black says this, what Lucas does to Jaqueline, throwing her to the ground and spitting on Black, is ridiculous.

—-

#The farm nadja black trolleys we are with you pic.twitter.com/IDK8XCVZFe

— Pedro, the commentator (@Pedrocomet) November 21, 2023
Black and nobody does not deserve these hateful comments that are beyond the reality of the fans

Black We are with you pic.twitter.com/OdrcbAiA3C

—Justin. 🔑🧚🏻‍♀️⚓🌪️🌵🌋 (@EternamenteKey) November 20, 2023
EJECT NOW

"In the rules I read, you can't."

Black has once again made a mistake in reality.

Raquel Sherazade confirmed that in this year's contract spitting in the face means immediate expulsion.

Carelli and Galisteu will clean up Lucas, right?

BLACK WE ARE WITH YOU#The farm #AFazenda15 pic.twitter.com/Fm0sjD9Xng

— Centrale Realikey (@centralrealikey) November 21, 2023
BLACK WE ARE WITH YOU pic.twitter.com/knBaPEop5R

— Headquarters Cezar Black Ofc. ⚓️🌋🚩 (@qgofccezarblack) November 20, 2023
On Black Awareness Day, they applaud an out-of-control white man attacking a black man. The same white man who has a protection order not to approach a black singer… but this is Brazil. #The farm pic.twitter.com/OLfhEqvG96

— THE FARM 15 (@Reinald95886362) November 20, 2023
Source: Terra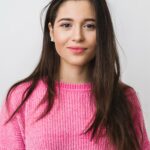 Rose James is a Gossipify movie and series reviewer known for her in-depth analysis and unique perspective on the latest releases. With a background in film studies, she provides engaging and informative reviews, and keeps readers up to date with industry trends and emerging talents.