Rita Isbell, sister of Errol Lindsey, one of Jeffrey Dahmer's victims, is outraged by the series "Dahmer: An American Cannibal" on Netflix.
She said she was never contacted by the filmmakers. "I feel like Netflix should have asked us if we cared or how we would feel. They didn't ask me for anything. They just did," she told Insider.
Isbell explained that he wouldn't need any financial compensation for the use of his name in the series, but acknowledged that "it's sad they're just making money off this tragedy. That's just greed."
With mixed feelings about the series, he points out that the production "brings out old feelings and that hurts, but it also benefits me," he said. "I benefit from it because today I can deal with it differently than in the past. I can talk about it without so much anger."
The producers made her one of the characters in the series, played by actress DaShawn Barnes ("Bosch"), and reproduced her speech during the murder trial. At the time, she wanted to talk about how her brother's death had affected her family. But "when I stood in front of him it was a whole new game. I recognized evil. I was face to face with pure evil," she explained.
"I hadn't written anything," Isbell said of his testimony. "If I had, I would have ripped it anyway. It wouldn't have been read. That was my first time in front of him. Whatever I thought I had to say, he didn't. It all came out in that moment."
She explained what motivated her. "The reason I said what I said during that statement is because, during the trial, they portrayed him as someone so out of control that he couldn't contain himself," she said. "But you have to be in control to do the things he was doing. You have to have a lot of control. That's why I said, 'Let me show you what's out of control. That's someone out of control.' I was out of the body. It wasn't me at the time. "
In his outburst, he commented that he only watched the episodes in which his "fictional version" appears. "I haven't seen the whole show. I don't need to watch it. I've lived it. I know exactly what happened."
Unlike Rita, her cousin Eric Isbell was more outspoken in his criticisms of the attraction. "I'm not telling anyone what to watch. I know the 'real crime' media is huge right now, but if you're really curious about the victims, my family (the Isbells) are furious about this show," he said. on Twitter.
Created by Ryan Murphy and Ian Brennan ("Glee"), "Dahmer: An American Cannibal" shows how Dahmer (Evan Peters, "American Horror Story"), one of America's most famous serial killers, managed to kill and dismember 17 men and boys between 1978 and 1991 without getting caught, often including help from US politics and the US justice system due to their white privilege. Good-looking, he always got an apology when police officers were called by his black neighbor, who suspected the crimes.
The miniseries premiered Wednesday (9/21) on Netflix.
Netflix Jeffrey Dahmer's victim's sister and the real Rita in 1992 #jeffreydahmer #serial killer #real crime #truecrime community pic.twitter.com/t8fZe1S2oT

– Carol DaRonch (@CarolDaRonch) September 21, 2022
+The best content in your email for free. Choose your favorite Earth Newsletter. Click here!
Source: Terra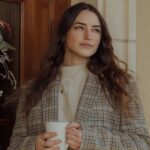 Emily Jhon is a product and service reviewer at Gossipify, known for her honest evaluations and thorough analysis. With a background in marketing and consumer research, she offers valuable insights to readers. She has been writing for Gossipify for several years and has a degree in Marketing and Consumer Research from the University of Oxford.