______________________________
The author's group of the series "Offline" began work on the second season of the project. This time, the inventor of the invisible app and the protagonist of "Offline" Rust will have to fight not only with Anonymous, who kidnapped his daughter, but also with everyone who wants to get his unique technology.
The stakes in the deadly game of the creators and users of the BeHappy application increase manifold when Anonymous, under whose nickname Major Nikonov was hiding, turns out to be Rasta's daughter Katya. Rost, whose identity is revealed, cannot escape without returning his daughter, and is forced to use all his ingenuity to get out of the deadly trap into which he was driven by Anonymous. And given that the faithful friend Lewis was in the hands of the police, Rust can only count on himself …
I am extremely glad that we are starting preparations for the filming of the sequel to Offline, – said Kirill Pletnev, director. – This is, in a certain sense, a challenge to oneself: can we make the second part as good as the first one? Quite often, sequels lose to the first seasons. Of course, we will have a completely different story: the main character plays openly, because everyone already knows who he is and wants to protect himself and his family. The second part will be much more action than the first. And I can't wait to start filming it!"
The premiere of the first season of "Offline" with Nikita Efremov, Denis Shvedov, Polina Maksimova, Nikita Kologriv and Rinal Mukhametov in the lead roles took place in Okko on April 27. Since the premiere, the series has been in the viewers' top 10 online cinema for six months. And according to the results of three quarters of 2022, it took third place among all series in terms of the number of unique viewers.
"Offline" is the story of a genius hacker who confronts the mysterious Anonymous and investigates a mysterious app. In the second season, the main character will have to face new problems – Anonymous kidnaps his daughter, and the rates in the application increase multiple times.
The new season will be released in Okko online cinema in 2023. And the first one is available on Kinopoisk.
Source: Hellomagazine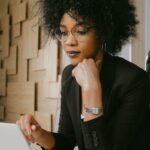 Camila Luna is a writer at Gossipify, where she covers the latest movies and television series. With a passion for all things entertainment, Camila brings her unique perspective to her writing and offers readers an inside look at the industry. Camila is a graduate from the University of California, Los Angeles (UCLA) with a degree in English and is also a avid movie watcher.