The Disney+ series "Willow" will debut next Wednesday (30), bringing back to life the universe created by George Lucas. OR met Erin Kellyman and Amar Chadha-Patel, two of the lead actors in the Lucasfilm production.
The duo play the characters Jade and Boorman, respectively. They commented on the feeling of returning to this universe. "It's so exciting," Erin Kellyman said. "I think it probably has a different meaning to you because you watched it as a kid," the actress commented of her colleague.
"It's true. I'm struggling to contain myself. I think George Lucas is one of the greatest modern storytellers of our time. He has an amazing ability to create worlds, he's so unique. So he's definitely part of my childhood. So being a part of it is a dream come true," the actor continued.
The series returns to the fantastic universe of the 1988 film "Willow". For this reason, the production sees the return of two characters from the original film and the actors who played them at the time. Warwick Davis returns as the warlock Willow, while Joanne Whalley returns as Sorsha.
Erin Kellyman and Amar Chadha-Patel spoke about how important veteran actors are to them and the series, noting how important it was for them to bridge the gap between the 1988 classic and the all-new Disney+ series.
"It's very rare, isn't it? To be a part of something that is new but has a very strong present history," Chadha-Patel said. "We had this unique experience of having Warwick and Joanne bridge the gap. My first scene on the show, and the first scene I filmed, it was a scene between me and Joanne. […] It's a really cool scene to be a part of, so I don't think I'll ever forget it."
The actor continued, "Well, I don't put words in their mouths, but there were definitely nerves for them too, for Joanne for sure, and for Warwick. Because they were filming something that was so old." Kellyman completed by pointing out that this is a very large pressure.
The actress, best known for her role as Enfys Nest in 'Solo: A Star Wars Story', has compared the character to Jade from 'Willow'. "They're kind of similar in their inner strength, and how courageous and courageous they are, so I think that helped a little bit. Even the weapon I had in Star Wars, it wasn't a sword, but it was some kind of sword."
In regards to his character Boorman, Amar Chadha-Patel commented on his first impression and what he thinks of him now. "I had to re-read it several times because the cast description was, 'Boorman is the Han Solo with Jack Sparrow of the bunch.' And then I stopped paying attention there, because I thought, 'These are two of the greatest fantasy characters of all time.'
"Yeah, it was really hard for me to look at it like, 'What? Of course I want to. Yes thanks'. And after going through all of that, I regret everything," the actor said with a laugh. He continued seriously: "No, Boorman has become so much more than that, you know. He was such an amazing character to inhabit and live with, and do so many different things with him. He's goofy and funny and he struggles, but he's also pretty emotionally repressed and he goes on that journey. He is very, yes, very special.
"Willow" arrives on Disney+ on November 30.
The "Willow" post: Actors from the 1988 Lucasfilm classic "bridged" to the new series first appeared on Olhar Digital.
Source: Olhar Digital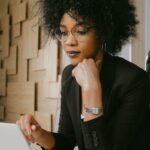 Camila Luna is a writer at Gossipify, where she covers the latest movies and television series. With a passion for all things entertainment, Camila brings her unique perspective to her writing and offers readers an inside look at the industry. Camila is a graduate from the University of California, Los Angeles (UCLA) with a degree in English and is also a avid movie watcher.