Disney+ has released the poster and the new trailer for the second season of the animated series "Star Wars: The Bad Batch", which reveal the premiere date of the new episodes.
A continuation of "Star Wars: The Clone Wars" (Star Wars: The Clone Wars), the animated attraction revolves around the so-called "bad batch", a group of Imperial clones who differ due to flaws in the cloning process, which gave each of them outstanding personalities and abilities.
After the end of the Clone Wars, the group identified as Clone Force 99 are considered dangerous for making independent decisions, instead of simply following orders, and become outlaws after rescuing another flawed clone: ​​a teenage girl and the only known female clone of Jango Fett.
The second season preview shows how the group finds a new purpose in helping the victims of the Empire's oppression.
Dave Filoni, creator of "Star Wars: The Clone Wars", is responsible for producing the new series, which is being developed by screenwriter Jennifer Corbett ("Star Wars Resistance") and also features Brad Rau ("Star Wars Rebels") as protagonist director.
The second season will debut on January 4th.
See below the trailer in the subtitled and dubbed versions in Portuguese.
🇧🇷The best content in your email for free. Choose your favorite Terra newsletter. Click here!
Source: Terra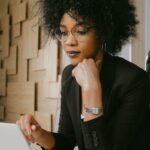 Camila Luna is a writer at Gossipify, where she covers the latest movies and television series. With a passion for all things entertainment, Camila brings her unique perspective to her writing and offers readers an inside look at the industry. Camila is a graduate from the University of California, Los Angeles (UCLA) with a degree in English and is also a avid movie watcher.