Netflix released this Wednesday (7) the trailer for "Betrayal", a miniseries starring Charlie Cox, from "Daredevil", where the main character lived.
In the series, Cox plays Adam Lawrence, an agent of MI6 (British Secret Intelligence Service), who will relive his long and complicated past with the return of Kara, a Russian spy.
As if that weren't enough, things get even more complicated when Maddy appears and creates a love triangle, with each of them trying to expose the other's secret.
In the trailer, we see Adam being the youngest to take over as head of MI6 after an assassination attempt on the previous leader. Kara resurfaces, charging what she thinks she should charge, as she did a lot of dubious things to get the job. She begs the question of whether she was responsible for the attack and whether Adam was involved.
Meanwhile, the CIA believe Adam is a double agent and people try to kidnap his son. On top of that, someone tries to pressure a politician to step down from the race for a leadership position.
However, anyone who thinks Cox will no longer play Matthew Murdock's Daredevil is wrong. After appearing in 'Spider-Man: No Return Home' and the 'She-Hulk' series, the character returns to her own series on Disney+.
"Betrayal" will premiere on Netflix on December 26, 2022.
With information from digital spy
'Daredevil': Charlie Cox says new series won't be a sequel
Actor Charlie Cox has revealed that the new Disney+ series, 'Daredevil: Born Again', will not be a direct sequel to Netflix's 'Daredevil'.
Read more here.
Featured Image: Disclosure/Netflix
Post 'Daredevil' Actor Takes Command of MI6 in Netflix Miniseries; he watches the trailer that first appeared on Olhar Digital.
Source: Olhar Digital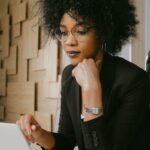 Camila Luna is a writer at Gossipify, where she covers the latest movies and television series. With a passion for all things entertainment, Camila brings her unique perspective to her writing and offers readers an inside look at the industry. Camila is a graduate from the University of California, Los Angeles (UCLA) with a degree in English and is also a avid movie watcher.