Although there is a theory that Leonardo DiCaprio breaks up with his girlfriends when he turns 25, the actor has not stopped starring in successful films.
One of the most famous is "The Wolf of Wall Street", which premiered in 2013 and received 5 Oscar nominations.
In addition to its complicated plot, the film was characterized by being full of sex scenes, including an orgy on a plane that some actors gave details about.
You can also watch Leonardo DiCaprio in "The Law of the Strongest" for free and in Spanish on ViX
Maria DeAngelis talked about the orgy in 'The Wolf of Wall Street'
Maria Di Angelis is an actress who had a brief appearance in "The Wolf of Wall Street": she participated in nothing more and nothing less than the scene in which an orgy takes place on an airplane.
For the New York Post, he shared some of the details that went into filming this scene. For example, she first had to email photos of her body to be approved for the film: "They wanted to see what my butt and legs looked like."
Once she was cast, she realized that all the women chosen to play the sex workers were "young and beautiful".
After they set up and set her up to film the scene, she realized it was a bit "awkward" since they practically had to "simulate an orgy in near silence". This is because the background music was interfering with the audio recording.
Recall that the girl who had to pretend to have sex with Leonardo DiCaprio (who is part of the actors who decided not to have children) was completely naked, except that she was very "enthusiastic" about her participation.
As if that wasn't enough, he revealed that the actors were highly respected, and that the chosen actresses fought and felt jealous of those who "were paired with the leads".
He was to record with PJ Byrne, who played Nicky Koskoff in the film. According to the actress, he was very sweet at all times, and she even gave him some instructions on how to touch her.
However, DeAngelis also confessed that the most complicated part of the scene was the part where the plane went through turbulence, for which all the actors had to fall and crash into each other.
In addition, he added that "you have to have a sense of humor to film these scenes," and that men in particular "must keep themselves under control."
Jonah Hill also talked about the orgy in 'The Wolf of Wall Street'
One of Leonardo DiCaprio's co-stars, Jonah Hill, in "The Wolf of Wall Street" also spoke about this particular scene.
He did so on Conan O'Brien's TV show "CONAN on TBS", where he confessed that the orgy seen in the film is far from "cool".
Instead, the actor said that "the only word I could describe it with would be unhealthy." More specifically, he mentioned that it was "the most unsanitary environment" he has been in in his entire life.
And that's because they were locked on the set of the plane for 18 hours, so it was very hot. As if that wasn't enough, the closeness between the naked bodies of all the actors was what made him feel most uncomfortable.
It was also strange for him to try to be as professional as possible while an actress was telling him about her young children, at the same time they had to simulate a sex scene.
Did you know this detail about this scene from 'The Wolf of Wall Street'? Were you surprised by the details the actors said? Tell us in the comments
Source: univision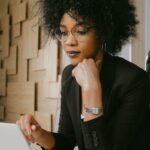 Camila Luna is a writer at Gossipify, where she covers the latest movies and television series. With a passion for all things entertainment, Camila brings her unique perspective to her writing and offers readers an inside look at the industry. Camila is a graduate from the University of California, Los Angeles (UCLA) with a degree in English and is also a avid movie watcher.