______________________________
The legendary series "Daddy's Daughters" is preparing to restart. Ten years later, Andrei Leonov, Philip Bledny, Liza Arzamasova, Miroslava Karpovich, Nonna Grishaeva, Alexander Oleshko, Olga Volkova and other actors beloved by the audience will return to their roles. Filming for the sequel has already begun. START is responsible for the production of the show for the STS channel, and both new authors and scriptwriters from previous seasons of Daddy's Daughters are involved in the plot.
For me, "Daddy's Daughters" is a special name. It was great years ago, and it's up to us to make it great again. An incredible adventure awaits us: pleasant and exciting in the production process and very funny at the end. After all, there are all the components of success for this: a wonderful script, a talented team, a favorite channel STS and START, – says production director Alexander Zhigalkin.
The series will become more modern and dynamic. At the same time, I want to preserve sincerity and humor, for which they fell in love with "Daughters". We are trying to achieve a golden mean so that both long-time fans of the story and viewers who are not familiar with the characters will like the continuation, – Aslan Gugkaev, creative producer of the project, shares the details.
In the continuation of the story, the curse of the Vasnetsovs overtakes the already grown-up daughters of a family psychotherapist (Andrey Vasnetsov). On the eve of the next wedding anniversary, Dasha (Anastasia Sivaeva) runs away from home, leaving the workaholic Venik (Philip Bledny) a farewell letter, an engagement ring and four daughters: Lisa (Vita Kornienko), Diana (Eva Smirnova), Arina (Polina Ainutdinova) and Sonya ( Polina Denisova). Now Benjamin, just like his father-in-law once, is forced to become father, mother, and friend for his children …
Filming of the first "Daddy's Daughters" began on July 13, 2007. In total, 20 seasons were shown on the air, including 410 episodes. The sitcom about a psychotherapist and his five daughters was awarded the TEFI award four times, and over the past three years, it has collected more than 1.2 billion views on STS Media channels. The universe of "Daddy's Daughters" includes 5 books, 2 computer games and a German adaptation called "Full House of Daughters". The series starred 20 guest stars, including: Andrey Malakhov, Igor Vernik, Soso Pavliashvili, Vlad Lisovets, Tatyana Bulanova, Timati and the Roots group.
Source: Hellomagazine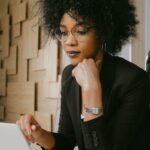 Camila Luna is a writer at Gossipify, where she covers the latest in movies and television series. With a passion for all things entertainment, Camila brings her unique perspective to her writing and offers readers an inside look at the industry. She has been writing for Gossipify for several years, and has become known for her in-depth analysis and thoughtful commentary on the latest releases. Camila is a graduate from the University of California, Los Angeles (UCLA) with a degree in English and is also a avid movie watcher.