Adult Swim has announced the separation of ties between the company and the co-creator, executive producer and star of the comedy series. Rick and MortyJustin Roiland, who lent his voice to the main characters in the production.
The decision was made after Roiland was accused of committing domestic violence. Due to the serious allegations that emerged a few weeks ago, Adult Swim, a channel specializing in adult animation that belongs to Warner Bros. Discovery, has announced the breakup of the partnership. "Adult Swim has ended its association with Justin Roiland," a company spokesperson said (via Deadline).
After Roiland's departure, Rick and Morty will continue on Adult Swim, with the lead roles of Rick and Morty, originally voiced by Roiland, being passed on to another voice actor (or others).
The official profile of Rick and Morty he also released a statement on Twitter revealing Roiland's exit from the production. "Adult Swim has ended its association with Justin Roiland. Rick and Morty Will continue. The talented and dedicated team is hard at work on Season 7," the statement read below.
Co-created by Roiland and Dan Harmon, the hit series received a massive 70-episode order in 2018, when Adult Swim also signed new long-term deals with Roiland and Harmon. The series, which has been renewed for a tenth season, has completed six seasons, with four more on the way as part of the deal.
Roiland is also co-creator, executive producer and voice actor on the Hulu animated series Solar opposites as well as an actor in animated comedy koala man. News of her involvement in these other productions is expected to be announced soon, according to Deadline.
Roiland was charged with one count of felony home battery with bodily harm and one count of false imprisonment for threat, assault, fraud and/or deception by the District Attorney's office in Orange County, California.
The incident in question against an unidentified woman occurred in January 2020, according to a May 2020 complaint. He pleaded not guilty to the charges in October 2020. The semi-closed case was kept out of the public eye until an hearing on January 12, 2023. Roiland, who was also present, is expected to appear at the hearing scheduled for April 27.
No trial date has been set, but Roiland faces up to seven years in prison if convicted. Roiland's attorney insists his client is innocent, noting that "we also have every expectation that this matter is on the verge of being closed once the district attorney's office completes its methodical review of the evidence."
Rick and Morty is available in Brazil on HBO Max.
The post Rick and Morty: The co-creator is removed and the characters will change their voice first appeared in Olhar Digital.

Source: Olhar Digital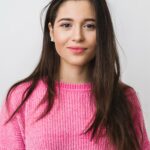 Rose James is a Gossipify movie and series reviewer known for her in-depth analysis and unique perspective on the latest releases. With a background in film studies, she provides engaging and informative reviews, and keeps readers up to date with industry trends and emerging talents.