A photo on Instagram of the actor from 'The Mandalorian' has put a lump in our throats.
Pedro Pascal has just kicked the fans of 'The Last of Us' in the butt. HBO Max has brought the famous post-apocalyptic video game to life with a new adaptation starring the actor and Bella Ramsey, who already worked together on Game of Thrones. The first episode of the series, which arrived on January 15, began by narrating the stories of Pedro's character, Joel Miller, his brother Tommy (Gabriel Luna) and their daughter Sarah (Nico Parker) as a zombie pandemic unfolds.
To celebrate the premiere, the 'The Mandalorian' star shared a bittersweet polaroid photo on instagram. In it, he poses with a shocked face while her daughter kisses him on her cheek. Her caption read: "Have you done your homework? @Nicoparker @thelastofus ep 1 streaming now on @hbomax."
Spoilers for episode 1 follow.
Knowing its devastating connotation for the first episode, many fans of Last of Us They responded to the Instagram post absolutely heartbroken. "You have broken my heart 😭💔," one person wrote in the comments section. "Too soon," added another. "It's SO good!" another user finished off.
In addition, actress Nico Parker shared her own response to the photo taken with Pedro. "I love you so much ❤️," she said.
In case you didn't know (spoiler alert again): The Season 1 premiere left us in the dark with the tragic death of young Sarah. The moment was very raw because this HBO Max adaptation of the famous video game made us grow fond of the character played by the actress from Dumbo In the first chapter. All of that inevitably fell apart when Pascal's character cradled her daughter as she lay dying, refusing to let go. It was a brutal moment, we know.
Now, Joel has to get Ellie, the character played by Bella, who according to the series is the only hope of ending the plague, out of a military quarantine zone. The two then embark on a "brutal and harrowing journey, in which both must traverse the United States and depend on each other for survival." according to the description of the series.
Source: Fotogramas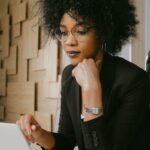 Camila Luna is a writer at Gossipify, where she covers the latest in movies and television series. With a passion for all things entertainment, Camila brings her unique perspective to her writing and offers readers an inside look at the industry. She has been writing for Gossipify for several years, and has become known for her in-depth analysis and thoughtful commentary on the latest releases. Camila is a graduate from the University of California, Los Angeles (UCLA) with a degree in English and is also a avid movie watcher.