camilo presents the video clip of their song "Ambulancewhich is part of Camilo's album titled "De adentro pa afuera", and which he shared with the artist camila cabello
'Ambulancia' has racked up more than 12 million views since its release. In turn, the album "De adentro pa afuera", released in September, was recently nominated for a GRAMMY® in the category "Best Latin Pop Album" and to date, it has garnered over 1.3 billion views across all digital platforms. The album was certified gold in the United States and reached number six on Billboard's "Latin Pop Albums" chart.
The music video for "Ambulancia" was directed by Evaluna.
"Camila is a great friend whom I admire a lot, so writing Ambulancia and singing it together at my concert was very special for me.Camilla said. "Evaluna filmed the video over a real ambulance and I'm very proud of the end result – it's one of my favorite videos and I'm thrilled to finally share it with La Tribu".
For her part, Camila Cabello commented "I love Camilo, he's a very close friend and it made working with him on 'Ambulancia' very exciting! The song is very special to us and I can't wait. Let our fans see the video!!"
"De adentro pa afuera" is Camilo's most personal album in his catalog, which captures and immortalizes the feelings that awoke in him with the arrival of his eldest daughter, Índigo. It includes stellar collaborations with international artists such as Camila Cabello, Myke Towers, Grupo Firme, Nicki Nicole, Alejandro Sanz and Evaluna Montaner. The song "Pegao" reached #1 on the Tropical Airplay chart and "Índigo" featuring Evaluna Montaner reached #1 on the Mexican Spanish Airplay chart. "Alaska," his collaboration with Grupo Firme led Billboard's Mexican regional chart. "Aeropuerto", the first track from the album, reached number six on the Latin Pop Airplay chart.
Recently, Camilo performed his big hit "Indigo" on Jimmy Kimmel live! He also premiered his first concert special and documentary on November 18, "Camilo: The First Tour of My Life."
In 2022, "De Adentro Pa Afuera Tour" sold out several shows around the world.
Next February 21, Camilo will begin the second phase of his tour "De adentro pa afuera" through Latin America.
Source: Qmusica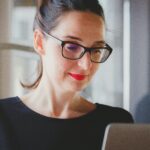 Emma Jack is a writer at Gossipify, covering fashion, beauty, lifestyle, and pop culture trends. She stays current on the latest trends and offers readers up-to-date information on what's hot in the industry. With a background in fashion journalism from Parsons School of Design, she offers a unique perspective and analysis of current trends. Emma has been writing for Gossipify for several years and is known for her in-depth coverage of the industry.