The cast of "Magic Mike" has changed a lot in the 10 years since its release, and yet Channing Tatum is more ready than ever to reprise his beloved (and very hot) character.
'Magic Mike's Last Dance' is the last film of the trilogy whose main protagonists are the sensual dances performed by the actor.
However, this third film will also star Salma Hayek (who you can also see in 'Everly' for free and in Spanish on ViX), who will be the main romantic interest of Tatum's character, Magic Mike.
What is "Magic Mike's Last Dance"?
In "Magic Mike's Last Dance" we will find out what happened to the protagonist of the story almost 10 years after the events that happened in the last film of the franchise, "Magic Mike XXL" from 2015.
In this new movie we will see how Mike left his days as a stripper and is dedicated to working as a bartender in Florida.
But the chance of a lifetime will come when he meets Maxandra Mendoza, the character played by Mexican Salma Hayek (who wore a sexy fishnet dress to the premiere of 'Magic Mike's Last Dance').
Mike will give you a very personalized demonstration of his skills as a stripper, whose first images have caused a stir among history fans.
So he will suggest that he do his own show in London. But Channig Tatum's character soon discovers that Maxandra, for whom he begins to develop feelings, is not really who she seems.
When is 'Magic Mike's Last Dance' coming out?
As promoted by Channing Tatum and Salma Hayek, 'Magic Mile's Last Dance' will be released on 'Valentine's weekend'.
They specifically refer to February 10, 2023, date when the film will be available in theaters. Later, you can enjoy it through HBO Max.
The film's cast also includes Caitlin Gerard (who returns as Kim, who we saw in the first part of 'Magic Mike'), Gavin Spokes, Ayub Khan Din and Jemelia George, among others.
Salma Hayek and Channig Tatum Talk About 'Magic Mike's Last Dance'
According to Salma Hayek in a promotional video for "Magic Mike's Last Dance," this third film "will surprise people."
For his part, Channing Tatum mentioned that "what Magic Mike really is" has been "reimagined" and is "something completely different."
In doing so, he added that his character seeks to evolve the genre in "Magic Mike's Last Dance," which "is beyond special."
In 'Magic Mike's Last Dance' we will be able to see various intimate scenes between Salma Hayek and Channing Tatum, but it will also be full of sensual dances and romance between its protagonists.
And you, are you ready to see "Magic Mike's Last Dance"? What are you most excited about in this new film? Tell us in the comments.
Source: univision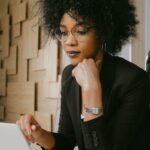 Camila Luna is a writer at Gossipify, where she covers the latest movies and television series. With a passion for all things entertainment, Camila brings her unique perspective to her writing and offers readers an inside look at the industry. Camila is a graduate from the University of California, Los Angeles (UCLA) with a degree in English and is also a avid movie watcher.