The 2023 Oscars could reward 'Everything at once everywhere' in its main categories, but is it worth it? Do you really have a chance?
There is no movie quite like this, in many ways. Despite its initial status as a festival production destined to live and die by word of mouth, now it seems that 'Everything at Once Everywhere' May Be the Big Surprise Winner of the 2023 OscarsDoes it really have a chance of winning the most important awards for which it is nominated?
Directors outside (and inside) the industry
The Daniels, the geniuses behind 'Everything at once everywhere', rose to fame at the 2015 Sundance Festival, when many of those attending a screening of their 'Swiss Army Man' fled in terror after the protagonist's first farts. Despite everything, they won the award for best director in the competition, a feat that they repeated in Sitges months later, even winning the award for best film.
Dan Kwan and Daniel Scheinert met at Emerson College, a private center in Boston specializing in communication and audiovisual arts. After a multitude of shorts and different viral flashes on the Internet, they managed to monetize their extravagant universe thanks to advertising and music clips.. The premiere of 'Swiss Army Man' made his name a hallmark and now, between 2022 and 2023, they have broken down the barriers between the most (supposedly) Kaffir auteur cinema and the big industry.
The commercial success of 'Everything at once everywhere' has ended up becoming quite a feat when it comes to Oscar nominations, eleven nominations for a crazy adventure that uses science fiction to review the life of a woman who must reconsider her existence before the disaster.
"It was fun writing from that perspective," explains Scheinert. "Try to explore other philosophical, crazy, weird and absurd things that reflect our point of view And they say something about generational divides and how hard it is for us to understand each other."
Eleven Oscar nominations
"It owes a lot to the Pythons, at least one of them: Terry Gilliam," our 4-star review of 'Everything At Once Everywhere' noted. "Martial arts comics, science fiction worthy of the Moebius from Metal Hurlant magazine, romantic dystopias, watercolor evocations of stills by Wong Kar-wai… they take turns in this concentric and amazing journey, ambitious in its staging and generous in its gargantuan feast of genres".
'Everything at once everywhere' is nominated for the Oscars for best film, direction, leading actress, supporting actor, supporting actress (x2), original screenplay, editing, soundtrack, original song and costumes. From this list, it seems that the montage to the work of Paul Rogers is the most likely to come true, but many doubt the real chances of the most nominated film of the year in other areas.
For a start, In the Best Supporting Actress section, all the pools put Angela Bassett as a favorite for 'Black Panther: Wakanda Forever'but it would not be crazy if Jamie Lee Curtis, legend and living history of American cinema, took home a well-deserved award.
The same happens with Michelle Yeoh in the category for best leading actress, the only one with the possibility of making the night bitter for Cate Blanchett and 'TÁR'.
As for the sections dedicated to direction and script, the Daniels have two major pitfalls: Martin McDonagh and his 'Inisherin's Banshees' and Steven Spielberg himself with 'The Fabelmans'. It is difficult, but they have cast a movie with a universe of sausage hands among the favorites, stranger things have been seen.
He must also face these two problems in his best film nomination, in addition to standing up to 'All Quiet Front', the French film that has been made with 9 nominations; 'Elvis', the colorful homage to the King; 'The triangle of sadness', so that Östlund does not cry; and 'They speak', Sarah Polley's blow to the problem of sexual assault; 'Top Gun: Maverick', the great film party and, well, there is another, but we already told you our 5 reasons why 'Avatar 2' should not win the Oscar.
Source: Fotogramas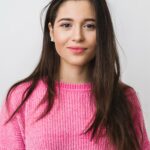 Rose James is a Gossipify movie and series reviewer known for her in-depth analysis and unique perspective on the latest releases. With a background in film studies, she provides engaging and informative reviews, and keeps readers up to date with industry trends and emerging talents.