We review everything we know about 'Meg 2: The Trench', the sequel to the hit 'Megalodon', the furious battle between Jason Statham and a gigantic shark.
The sardine is big enough. To the surprise of many, and the tranquility of its producers, 'Megalodon' (Jon Turteltaub, 2018) was a true box office success. The crazy Chinese-American co-production about a gigantic prehistoric shark that rises from the depths of the ocean to face Jason Statham, buoyed up stagnant summer 2018 grosses while making our list of the best shark movies.
The news about its sequel did not wait and, now, we already have a few data on 'Meg 2: The Trench', original title of the one here known as 'Megalodon 2'are we going to need a bigger boat?
'Megalodon 2': Release date
Warner Bros. has set the theatrical release date of 'Megalodon 2' on August 4Will it make it one of the best action movies of 2023?
'Megalodon 2': Synopsis
"We never make a movie thinking there will be another. It's unlucky, you can hardly believe you're going to finish the first one," director Jon Turteltaub told CinemaBlend when asked about a supposed sequel. "But what would it be about? Let's hope it doesn't go down the path of other bad sequels and just start to get bigger. With Uber Meg and Mega Megs and all that."
The first 'Megalodon' adapted the novel 'Meg' (1997), by Steve Alten, where it is discovered that a supposedly extinct species of huge prehistoric shark that has survived millions of years hidden in the Marianas Trench. Jason Statham, Olympic swimmer, will be the only one who can deal with the shark of more than 20 meters in length and 20 tons in weight.
Although there are no official data yet, 'Megalodon 2' is expected to do the same with its literary sequel, 'Meg: the Pit' (1999)where paleobiologist Jonas Taylor continues to study the megalodon when he discovers another prehistoric monster, the Kronosaurus, also thought to be extinct.
'Megalodon 2': Team
Jon Turteltaub will not continue in the management chair, which will now be occupied by the refined Ben Wheatleyresponsible for some of the best recent horror films such as 'Kill List' (2011), 'Turistas' (2012), 'A Field in England' (2013), 'High-Rise' (2015) and the recent 'In The Earth' (2021).
Dean Georgaris ('Paycheck', 'Lara Croft Tomb Raider 2: The Cradle of Life') and Erich and Jon Hoeber ('Red', 'Battleship') will sign the script again.
'Megalodon 2': Cast
to the protagonist Jason Statham and the cast of the original formed by Cliff Curtis, Shuya Sophia Cai and Page Kennedywho repeat in this sequel, have recently joined Sienna Guillory, Skyler Samuels and the Spanish Sergio Peris-Mencheta.
'Megalodon 2': Trailer, images and poster
It's still too early for this, but we do have a first teaser poster for 'Megalodon 2'
Source: Fotogramas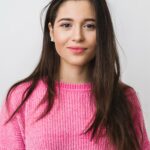 Rose James is a Gossipify movie and series reviewer known for her in-depth analysis and unique perspective on the latest releases. With a background in film studies, she provides engaging and informative reviews, and keeps readers up to date with industry trends and emerging talents.