After rising to Hollywood fame with his role in 1984's 'Footloose', it took several years for Kevin Bacon to star in one of the classic monster movies with 1990's 'Tremors'.
In the film, a small desert town is attacked by grayoids, giant underground worms, and locals Earl (Fred Ward) and Val (Kevin Bacon), along with seismologist Rhonda (Finn Carter), must fight for their lives.
'Tremors' has become a fan-loved franchise that has spawned 7 movies, a mini-series and the pilot for another series in 2018. However, 33 years after the original premiered Kevin Bacon is keen to make a sequel.
But with so much time since the original movie came out, not all cast members could reappear. See what happened to the cast of 'Tremors' since 1990 below.
Kevin Bacon, Valentine McKee in "Tremors"
In "Tremors" Valentine McKee is a country boy who ends up becoming the hero of the small town of Perfection and also wins the love of Rhonda LeBeck.
Kevin Bacon, 64 today, is one of the biggest Hollywood stars out there, ever since his 'Tremor' days he's been very active and still acting.
Among his most memorable roles are "A Few Good Men" (1992), "X-Men: First Class" (2011), "RIPD" (2013), "Story of a Girl" from 2017 (where the wife was directed by him ) and 'The Guardians of the Galaxy: Holiday Special (2022).
On Twitter, on January 27, 2023, a user tagged Bacon and told him of his wishes for a new "Tremors" movie with current technology and effects, to which the actor replied that he wanted it too and hoped he would.
Fred Ward, Earl Bassett in "Tremors"
Fred Ward was already a well-known actor when he appeared in 1990's Tremors, and his chemistry with Bacon, as well as his role as a somewhat bitter and cynical man, was what he liked most about the film.
Fred Ward appeared in 1996's 'Tremors II: Aftershocks' and continued his Hollywood career with roles in 'Chain Reaction', 'Invansion Earth', 'The Crow: Salvation', 'ER', 'Gret's Anatomy' and ' True Detective'. '.
Ward died on May 8, 2022 at the age of 79, although the cause of his death was kept secret, The Post revealed that his last wish was for his fans to donate to Boston University's Center for Chronic Traumatic Encephalopathy.
Finn Carter, Rhonda LeBeck in "Tremors"
In the film, Rhonda is a seismologist who arrives in the town of Perfection, Nevada to study a strange seismic activity, but unluckily encounters the Greyboys.
Carter later appeared in productions such as "Chicago Hope," "Law & Order," "ER" and "NYPD Blue," but gradually drifted away from Hollywood until he retired from acting with the independent film "Halfway Decent" in 2005. ..
In 2019, at the age of 59, he returned to the public eye, but due to legal problems, after he was arrested in Las Vegas on charges of possession of a stolen vehicle and possession of 14 credit cards without the consent of their owners.
Michael Gross, Burt Gummer in "Tremors"
Burt is a resident of Perfection Town and has a great love for all kinds of firearms and hunting, which comes in handy when underground monsters attack.
Of the original cast, he was the one who stayed the longest in the saga and became the face of the franchise, since he appears in all the films, even in the latest "Tremors: Shrieker Island" of 2020.
But her career has also seen many other roles, including "Parks and Recreation," "How I Met Your Mother," "Law & Order: Special Victims Unit," and "Grace and Frankie."
Reba McEntire, Heather Gummer in "Tremors"
Heather is Burt's ideal companion in the film as they are both preppers and have weapons, food, shelter and everything ready for when a disaster strikes, such as a graboid attack.
Reba McEntire, a famous country singer, had not acted until before "Tremors" and after the film she continued her music career, with only a few screen appearances.
For example, she was in "The Little Rascals", "Forever Love", "One Night at McCool's", "Young Sheldon", "Big Sky", "Reba McEntire's the Hammer" and starred in the series "Reba" (2001 – 2007). ).
Ariana Richards, Mindy in "Tremors"
Ariana Richards' role in the 1990 film was small, having only a few scenes. However, the actress became much more recognized when she appeared as Lex Murphy in 'Jurassic Park' in 1993 at the age of 14.
He then appeared in 1995's 'Angus', 1997's 'The Princess Stallion' and 1998's 'Broken Silence: A Moment of Truth Movie'. His latest credits include the 1998 music video 'Brick' and the TV movie 2013's "Battledogs."
She returned to "Tremors" for the third film in 2001. Since then she devoted herself to her studies, graduated in Drama and Fine Arts, became a painter and often invited to red carpet TV shows or films.
Victor Wong, Walter Chang in "Tremors"
In "Tremors" Walter Chang is the owner of the only store in the town of Perfection and is one of the characters that gives the film a slightly less serious tone, until his fate arrives.
Actor Victor Wong since 1990 was already known for his films "Big Trouble in Little China" (1986), "The Last Emperor" (1987) and "Prince of Darkness" (1987). After "Tremors" she continued acting until she retired in 1998.
He is also remembered for roles such as 'Mystery Date', 'Seven Years In Tibet' and Grandpa Mori in all four '3 Ninjas' films. Wong died in September 2001 of a heart problem.
Tony Genaro, Miguel in "Tremors"
After appearing in 1987's 'La Bamba', Tony Genaro joined 'Tremors' as one of the small town residents and even returned for 'Tremors 3'.
He maintained his acting career in roles such as 'The Mask of Zorro', 'CSI: Crime Scene Investigation', 'The Bold and the Beautiful', 'CSI: Miami' and 'Snow Bride'. He died in May 2014.
Source: univision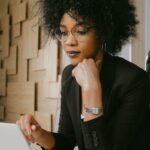 Camila Luna is a writer at Gossipify, where she covers the latest movies and television series. With a passion for all things entertainment, Camila brings her unique perspective to her writing and offers readers an inside look at the industry. Camila is a graduate from the University of California, Los Angeles (UCLA) with a degree in English and is also a avid movie watcher.