Despite being one of those actresses who were told they needed to lose weight to make it, Jennifer Lawrence was very confident about her body in the 2018 film 'Red Sparrow'.
Her confidence was such that she even walked naked on the set: she made even her colleagues feel uncomfortable.
Jennifer Lawrence walked naked on the set of "Red Sparrow"
In 2018, after starring in the 'Hunger Games' trilogy and winning the Oscar for Best Actress for 'Silver Linings Playbook', Jennifer Lawrence filmed the film 'Red Sparrow'.
You can watch "The Hunger Games: Catching Fire" on ViX+, ViX's premium streaming service
In it she played Domika Eforova, a Russian dancer who is recruited by her country's secret services to participate in an espionage program that uses seduction methods.
As part of the plot of the tape, he had to record explicit scenes, but contrary to what many believe, he had no major problems doing them.
This was explained in an interview with Entertainment Tonight in 2018, in which he said he put his insecurities behind him to record his nudes: "I don't have the same fear and insecurity in that particular area that I used to have."
In addition, he mentioned that there was a time when he walked naked on the set. He even ate naked in front of everyone, which made his classmates uncomfortable:
"Everyone made me feel so comfortable that I probably started making everyone else uncomfortable at one point. Because I said 'I don't want the robe. I'm hot. I'm eating." Everyone was like, "He's got to cover up." .
It should be noted that the confidence that the actress developed on the recording set was largely due to the director of "Red Sparrow", Francis Lawrence.
The two had already worked together on the "Hunger Games" movies, so there was an environment in which the actress felt comfortable doing her nude scenes.
Jennifer Lawrence felt power from her nakedness in "Red Sparrow"
In an interview with CBS News in 2018, Jennifer Lawrence (who, by the way, is one of the celebrities who almost died on set) went into more detail about the nude scenes she did for "Red Sparrow."
Mainly, he related the matter to the phone hack he suffered in 2014. Let's remember that Lawrence was the victim of a hack in which personal photos were stolen, which he described at the time as a "sex crime".
In this sense, the nude scenes in "Red Sparrow" made her feel empowered, since she felt like she was reclaiming what was taken from her:
"I realized there is a difference between consent and non-consent. I showed up the first day and did it and felt empowered. I feel like something was taken from me, I got it back. It's my body, it's my art and it's my choice."
And you, did you know these details about Jennifer Lawrence's nude scenes in 'Red Sparrow? Tell us in the comments
Source: univision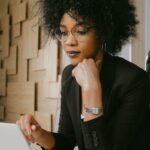 Camila Luna is a writer at Gossipify, where she covers the latest movies and television series. With a passion for all things entertainment, Camila brings her unique perspective to her writing and offers readers an inside look at the industry. Camila is a graduate from the University of California, Los Angeles (UCLA) with a degree in English and is also a avid movie watcher.