International Data Corporation presented the results of IDC Predictions Brazil 2023, which presents the main trends for the IT and Telecom market.
This Thursday (2), the International Data Corporation (IDC) held a press conference to present the results of its study IDC Predictions Brazil, which annually presents the main trends for the Information and Communication Technology (ICT) market.
Brazil, which currently occupies 11th place in the world rankings, is expected to grow by 5% in 2023, approaching a total of 80 billion dollars (400 billion real, at current prices). According to the study, the advance will be 3% in the Telecom area and 6.2% in IT. The Information Technology market will be driven mainly by the consumption of technological solutions by companies (B2B), which is expected to grow by 8.7% — with emphasis on the Software and Cloud areas.
Among the key players in the sector, Luciano Ramos, recently appointed Country Manager of IDC Brasil, cites artificial intelligence, cloud and security as the fastest growing areas of the market this year. Pietro Delai, corporate director for IDC Latin America, rounded out Ramos' speech by also adding analysis, as the four segments have shown significant progress in recent years.
10 trends in the Brazilian IT and telecommunications market for 2023
1. Businesses need to reduce cloud costs through managed services
The study points out that, for 93% of companies surveyed, optimizing and reducing cloud costs through automation and advancement of FinOps (infrastructure finance costs) should stimulate investment in managed service providers, such as Infrastructure as a Service (IaaS) and Platform as a Service (PaaS). Added together, spending on these services will rise to US$4.5 billion (R$22.7 billion), a 41 percent increase from 2022.
With the maturity of the use of cloud (or cloud), companies will also give more space to agendas related to ESG (Environment, Social and Governance). Large companies are starting to request more information from suppliers about the impact of the cloud on their carbon footprint, both directly and indirectly.
2. Advances in telecommunications network virtualization
For Luciano Saboia, director of Telecommunications Research and Consulting at IDC Latin America, with the strengthening of the ties between cloud providers and Telcos, an improvement in the digital transformation of these companies is expected, which must take on some of the necessary tasks in this new moment. "Over the next 5 years, the Telecom segment's cloud consumption will grow, on average, by 35.2% in IaaS and 42.2% in PaaS per year," he says.
3. 5G network will drive "Wireless first"
In 2023 we will have the first Wireless movement, which highlights wireless networks, thanks to the implementation of Wi-Fi 6 and 5G connectivity. According to the IDC study, the Wi-Fi 6 market is expected to grow by 17%, as a result of the implementation of emerging technologies such as Internet of Things (IoT) AND Artificial Intelligence (AI).
4. 5G will improve IoT, AI and machine learning applications in Brazil
According to Saboia, the arrival of 5G network it will impact the entire technology ecosystem, generating high expectations for business transformation. As a result, enterprises must invest in mobile private networks, with the aim of meeting the specific needs of their operations and solving connectivity challenges.
The new connection network will enable the enhancement of verticals such as cloud, security, data storage and analytics, as well as managed services that are used for applications in IoT, AI and machine learning (or machine learning). The private mobile network market is projected to grow by more than 35% by 2026.
5. The software as a service market is expected to grow by 27.6% in 2023
The study reveals that approximately 29% of companies will make strategic investments related to Software as a Service (SaaS). The software market is expected to grow by 15.1% in 2023, driven by security, data management, artificial intelligence and customer experience solutions, where half of these investments will be in SaaS models, with a growth forecast of 27 .6%.
6. The merging of intelligence and automation brings new capabilities to support business, but trust has yet to be earned
According to 20.5% of the Brazilian companies interviewed, automation processes and Robotic Process Automation (RPA) will be strategic for initiatives involving IT. Also, AI will gain more space, being the third largest potential, behind only cloud and security.
The expectation is that Brazil will exceed US$1 billion (R$5.02 billion at current exchange rates) this year, up 33% from 2022. Spending on smart automation solutions is expected to exceed the 214 million US dollars (about R$ 1 billion) — growth of 17% compared to last year.
7. Cyber ​​and data security will remain a priority and concern in 2023
Cybersecurity is seen as a number one priority for 53.6% of Brazilian executives. According to Pietro Delai, the topic will remain at the forefront of concern also in 2023, due to the growth of use and virtual interactions, especially in the workplace. Spending on security is projected to grow 13% year-on-year, reaching US$1.3 billion (about R$6.5 billion) in 2023.
8. The device market will account for 43.7% of all IT revenues in the country
According to Reinaldo Sakis, Research and Consulting Director for Consumer Devices at IDC Latin America, the device market has faced critical moments in 2022 and this year will continue with an inspiring momentum. The forecast is for a first half of adjustment at the end of the year and the new government and the second of a recovery, showing a slight growth in household consumption.
Despite modest growth, the device market will account for 43.7% of total IT spending in Brazil, with smartphones totaling US$13 billion (R$65.6 billion), computers US$5.8 billion ( 29.2 billion R$), wearables US$882 million (R$29.2 billion) 4.4 billion), printers US$542 million (R$2.7 billion) and tablets US$464 million (R$ 2.3 billion).
9. Reducing the number of device sales through online retail
Online retail continues to lose market share due to the return of physical commerce. "The main reason is that physical stores are gaining more space again due to greater negotiation flexibility at the time of sale associated with a volume of Brazilians who have returned to face-to-face shopping after the height of the pandemic," he explains Sakis.
IDC expects project revenues of US$10 billion (R$50 billion) for physical retail and US$5 billion (R$25 billion) for online. Smartphone sales are expected to grow by 6%, but the forecast is for a decline of 8.4% for PCs.
10. ESG-aligned device market
According to IDC, manufacturers and distribution channels that offer ESG-aligned products and services are more likely to succeed. According to Sakis, one of the highlights is Device as a Service, which deals with reverse logistics and circular economy, which is expected to account for 5% of completed B2B sales in 2023, amounting to US$250 million (R$1.2 billion ).
Trending on Canaltech:
Source: Terra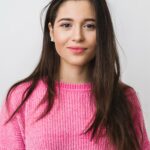 Rose James is a Gossipify movie and series reviewer known for her in-depth analysis and unique perspective on the latest releases. With a background in film studies, she provides engaging and informative reviews, and keeps readers up to date with industry trends and emerging talents.