"Joel's past is what marks his future", is the clue that Craig Mazin has left us about the character of Pedro Pascal in the HBO Max series.
The end of episode 1×03 of 'The Last of Us' left us in a sea of ​​tears after discovering the emotional story of Bill (Nick Offerman) and Frank (Murray Bartlett) through flashbacks, but the HBO Max series promises to give us just as shocking and heartbreaking moments in the coming chapters.
Linda Ronstadt's song 'Long Long Time' served as the final touch to chapter 3 of 'The Last of Us', the best of the year so far, after those responsible for the series changed the origin story of the Bill and Frank video game with a timeless love story that has generated an absurd controversy (of course) on social networks.
Craig Mazin, co-creator of the series with Neil Druckmann, warns us to keep the kleenex close because equally exciting moments are coming in the rest of the season and in the future season 2 of 'The Last of Us'. And in this case the protagonist of these flashbacks will be Joel, Pedro Pascal's character and protagonist of 'The Last of Us', who will reveal new details about his past.
I don't think we're going to go back that far. [como en el 1×03]but Joel's past is what marks his future", said. "There is a very hard moment in particular that I am thinking is going to hit us very hard as well.".
The trick to having a scene so emotional that it resonates with all who see it largely depends on the person playing the character, and Mazin reveals that Pascal's performance will be totally differential and decisive: "The interpretation of Pedro Pascal as Joel he has so much soul and humanity and vulnerability, especially when Joel is alone. Know? He has to be a tough guy with everyone, but when he's alone, that's when you see all the soul in him."
After enjoying (and suffering) with the great work of Offerman and Bartlett in the third episode of the series, We can only imagine what Pedro Pascal will be able to do in the chapters that are about to be released in the first season of 'The Last of Us'… the tears come.
Source: Fotogramas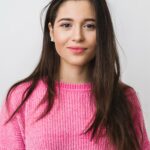 Rose James is a Gossipify movie and series reviewer known for her in-depth analysis and unique perspective on the latest releases. With a background in film studies, she provides engaging and informative reviews, and keeps readers up to date with industry trends and emerging talents.