We had a chat with the frontman of Cigarettes After Sex, Greg Gonzalez, who ended Lollapalooza 2023 and makes a new presentation this Monday (27) at Audio, in São Paulo
The Interlagos Racetrack was already beginning to empty out on the night of this Sunday, the 26th, after the noisy weekend of the Lollapalooza 2023. On the Adidas stage, however, a soft voice announced a change of atmosphere. It was Greg Gonzalezfrontman and founder of After Sex Cigarettes. Last attraction on that side of the festival, the Texan band presented those who stayed until the end with a show of romance and sensuality of their characteristic dream pop, which repeats this Monday (27) at Audioin Sao Paulo.
Accompanied by contrasting lighting and surrounded by a constant cloud of smoke, Cigarettes After Sex returns to the country almost four years after its last performance here. In both shows, they are accompanied by an audience that clashes with the melancholic melody, influenced by the dream pop of Cocteau Twins and by Leonard Cohenrepeating Greg's lyrics at the top of his lungs:
"What I like about our shows, and Brazil is a good example of this, is how malleable our songs are and how excited people can be. It feels like we're playing at a heavy metal show," he told Rolling Stone Brazil.
The loyal fan base is a consequence of Cigarettes After Sex's conscious choice to maintain a cohesive identity since the band's inception more than a decade ago. In the show they bring to Brazil, the group mixes tracks from different eras, from the two studio albums, After Sex Cigarettesfrom 2017, and cry, from 2019, plus a handful of singles, all perfectly realigned as if they composed a single disc. An atypical coherence at a time when pop artists change "eras" every couple of years.
"It's really cool when a band can have an identity and stick to it, without changing so much. I've always wanted that. Like Cigarettes is this special parallel world that you always enter, where you know you're going to experience these deep feelings." , argues Gonzalez.
"Our point of view is 'less is more'. A song needs to be really emotional. And I just love singles, I think it's hard for me to want to release an album because I always want everything to come out perfect. I prefer shorter records too , you'll never see an album of ours with more than 10 songs."
The choice, which goes beyond the same style, goes through the group's own visual aesthetics – those who followed the Sunday broadcast on TV saw the show in the characteristic tones of black, white and gray that illustrate the covers of each album or single by the group – including the two most recent ones, "You're All I Want" and "Pistol", which would already advance a little of what Gonzalez imagines for a probable next album. The Bis channel, responsible for the transmission, revealed that the aesthetic option was a requirement of the band.
It is in this cohesion that Cigarettes After Sex ended up converting a loyal following. Even in Brazil, where Gonzalez claims to have had fan support since the beginning of the group:
"Even before the band took off, we were already getting emails and messages from Brazil, from people saying that our songs had helped them get over broken hearts, stuff like that. We had a lot of visibility out there with our first EP and that was before the band take off on YouTube", he says. Among the Brazilian influences, he cites Gal Costa and Astrud Gilberto, who would have influenced his own voice. Voice that largely guarantees the longevity of the group and a base of admirers that only grows with time:
"Time has been kind to us. We're minimalists, so we don't get to release as much music that compares to other artists. But it seems like people discover us year after year, in new ways, and I love that."
Source: Rollingstone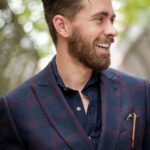 Earl Johnson is a music writer at Gossipify, known for his in-depth analysis and unique perspective on the industry. A graduate of USC with a degree in Music, he brings years of experience and passion to his writing. He covers the latest releases and trends, always on the lookout for the next big thing in music.