The judge in the alleged plagiarism case, however, left open the possibility of the Artikal Sound System group appealing
Dua Lipa won lawsuit for alleged infringement of copyright law in "Levitating." The lawsuit had been filed by the group Artikal Sound Systemwhich claimed to copy the track "live your life," released in 2017.
The band was unable to prove the similarity between the works, but stated that the singer had access to the track before composing the album's hit. Future Nostalgia (2020).
According to billboard (via NME), the judge Sunshine Sykes decided in favor of Dua Lipabecause the Artikal Sound System failed to sustain the allegations. This, however, is not the end of the case, as the members still have the right to appeal.
In the lawsuit, the band claimed that one of the songwriters for Dua Lipa worked with someone who learned the track's guitar lines from the brother-in-law of one of the band members. Artikal Sound System.
"These attenuated links, with almost no connection between the two musical compositions in question, do not suggest a reasonable probability that the defendants actually found the plaintiffs' music," sykes he wrote.
Source: Rollingstone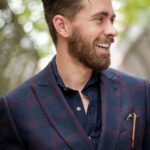 Earl Johnson is a music writer at Gossipify, known for his in-depth analysis and unique perspective on the industry. A graduate of USC with a degree in Music, he brings years of experience and passion to his writing. He covers the latest releases and trends, always on the lookout for the next big thing in music.