The next film in the Mission Impossible franchise, with Tom Cruise, had to pause filming due to the Hollywood writers' strike
Mission Impossible 8 had to stop filming. The film is the second part of Mission: Impossible – Reckoning: Part 1which premieres on July 13.
As reported by Omelet, the pause in production was caused by the Hollywood writers' strike. The film was 40% finished when the shutdown began, according to the director's interview, Christopher McQuarrieThe empire.
"The world doesn't give us a break. Behind every tsunami there is another tsunami. We live 24 hours in a state of alert, that's the job," McQuarrie stated about Mission Impossiblewhich has suffered from delays since 2020.
the premiere of Mission Impossible8 was not postponed and is still scheduled for June 28, 2024.
Mission Impossible: Is Tom Cruise Leaving the Franchise After the Eighth Film?
Mission: Impossible 8 may be the farewell tom cruise in the role of the agent Ethan Hunt? The director of the sequel, Christopher McQuarriespoke about the future of the franchise and tom cruise in Account Settlement on the podcast Light the Fuse.
The filmmaker was dismissive, but pointed out that many of the rumors spread are unfounded:
I've worked with Tom Cruise for 15 years and I can't count how many times I've stood next to the man, witnessed something and then read about it in the trades the next day, none of what they describe is actually true.
Source: Rollingstone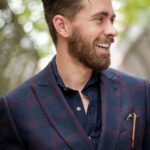 Earl Johnson is a music writer at Gossipify, known for his in-depth analysis and unique perspective on the industry. A graduate of USC with a degree in Music, he brings years of experience and passion to his writing. He covers the latest releases and trends, always on the lookout for the next big thing in music.