The American singer has revealed herself as a fan of several rock bands, such as Guns N' Roses and Queen, in recent interviews
One of the biggest names in American country pop in recent decades, Carrie Underwood She has shown several times that she has a very diverse musical background. Rock bands like Queen, Guns N' Roses, Rolling Stones and My Chemical Romance have already been mentioned by her as an influence throughout several interviews.
"Weighing" even more on the references, the artist has now revealed that she has known nu metal from Slipknot as early as adolescence. The subject was discussed in an interview with the special Carrie's Octane Invasion to the SiriusXM (via Blabbermouth). Initially, she highlighted:
"I remember going to big rock festivals in Tulsa (a city near Muskogee, where she was born) and being exposed to bands like Slipknot. People liked that. It was a really great time for music. I feel like the late 90s and early 2000s were a really fun time for rock."
Next, she was asked if her husband, former hockey athlete Mike Fisher, He is also a rock fan. The response was negative, but that doesn't mean she's the only one passionate about the style at home.
"My husband doesn't like it. We are very different musically. My children, yes. My 8 year old son loves Papa Roach."
Still during the conversation, Carrie revealed that he liked other bands linked in one way or another to nu metal. Korn, Disturbed and I Prevail were some of the names mentioned by the country star.
Carrie Underwood and Guns N' Roses
Maybe your favorite band Carrie Underwood be the Armas e Rosas. And she managed to fulfill her dream of taking the stage at a band show, in addition to bringing the vocalist Axl Rose to participate in your own presentation.
The initial collaboration took place in May last year, during a concert Carrie at the American country festival Stagecoach. The artist managed to bring Axlgenerally reluctant to participate, to sing "Sweet Child O'Mine" and "Paradise City" with her. The kindness was reciprocated with Underwood's presence on stage at two performances of the Guns during a show in England, two months later. Rose even repeated the dose during the artist's performance in Los Angeles, last March.
In an interview with Rolling Stone USA (via Igor Miranda website), Carrie Underwood explained how he managed to convince Axl Rose to hold its first participation, still in 2022.
"I had asked before if he would come sing, or if I could go to him somewhere. We had a few 'almosts' and 'maybes', but for various reasons it wasn't the right time. For the Stagecoach, I sent an email and said 'we are so close to you', I explained why and what he meant to me. The way I learned to sing was by choosing really difficult vocalists to try to imitate, and their voice always mesmerized me. So I told him all this… and he came!"
Source: Rollingstone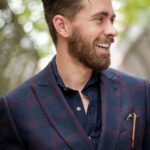 Earl Johnson is a music writer at Gossipify, known for his in-depth analysis and unique perspective on the industry. A graduate of USC with a degree in Music, he brings years of experience and passion to his writing. He covers the latest releases and trends, always on the lookout for the next big thing in music.