Video shows group dancing step with Taylor Swift music in the background, in a place known for black culture
A group of people danced to the sound of "Blank Space", by Taylor Swift, on a street close to Pedra do Sal, a place known for black culture. The scene divided opinions on social media and raised debates about gentrification and whitening, processes that would be moving the original community away from the Port Zone of Rio de Janeiro.
@oqfelipefaria I was incredibly surprised and loved it @Taylor Swift 🫶🏻 #taylorswift#pedradosalrj♬ original sound – Felipe Faria
Some internet users condemned what they saw in the video that went viral. Read some comments:
The sacrilege carried out in the birthplace of the greatest manifestation of Brazilian popular culture, a place that was once the territory of Tia Ciata, Heitor dos Prazeres, Pixinguinha, Donga and many others, is incredible. https://t.co/feGWufiYoq

— Nathan Morais (@nathanmpsrj) September 18, 2023
We need to talk about the process of whitening Samba in Pedra do Sal https://t.co/jqBAOutphA

— Sensible Lock 🤪🌹 (@transpreta) September 18, 2023
The guy wished that everyone present in the video would have an accident and not walk for a while to reflect on the "mess up".

Then you think: people must have done something horrible, right?

But people were just dancing to a Taylor Swift routine near Pedra do Sal. pic.twitter.com/r6e1hEGojJ

— Tauat Resende (@eutauat) September 19, 2023
Others saw the comparisons as an exaggeration:
My friend, not even the State in its most vile form could end Pedra do Sal, it won't be half a dozen young people dancing to Taylor Swift that will. Rests.

— Omar (@Omardeideais) September 18, 2023
After seconds of land whitening processes, police raids on terreiros, criminalization of samba, urban reforms, evictions, Pereira Passos, Crivela… it is Taylor Swift who will end Pedra do Sal and Pequena África Carioca. Last pic.twitter.com/cNuKW903Me

— Fillipe Alves (@FillipeAOA) September 19, 2023
The author of the video showing the dance also spoke. "I just went there to enjoy it", said the user, highlighting that it was the first time he had visited the tourist spot. Then he also posted a video from the same day when the local DJ played Demi Lovato. Despite the joke, Felipe also used his reach on TikTok to boost donations to Casa da Tia Ciata, an important samba singer in Brazilian history.
@oqfelipefaria Replying to @Janaína Maciel Donate to Tia Ciata's house! Only with money can history be kept alive 🫰🏻🫶🏻 #pedradosalrj#taylorswift#rj#foryou♬ original sound – Felipe Faria
Source: Rollingstone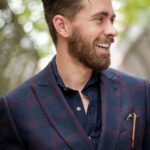 Earl Johnson is a music writer at Gossipify, known for his in-depth analysis and unique perspective on the industry. A graduate of USC with a degree in Music, he brings years of experience and passion to his writing. He covers the latest releases and trends, always on the lookout for the next big thing in music.