On the occasion of the death of the singer from São Paulo, Dona Inah, this Monday (8), we remember the legacy of her voice with the republication of the text 'Flores em Vida para Dona Inah', written in 2012 by Roberto Rensi
*Text originally published on 9/2/2012
Dona Inah came to me through a photograph. On one wall, among great Brazilian music stars, who lend their faces to decorate the interior of a bar, a temple of samba in São Paulo. Framed by images of Adoniran Barbosa, Nelson Cavaquinho, Paulo Vanzolini, Paulinho da Viola, Paulo Cesar Pinheiro and so many other bambas, there it was Dona Inah.
Then came his voice, in the form of a gift. A compilation of several songs sung by Dona Inah on a CD, made by a friend, who also gave me many stories about this samba diva. The complete materialization of Dona Inahrevealed in the form of a great human being, took place little by little, as my intimacy with samba and the singer increased.
Born in Araras (SP), linked to music since childhood, Dona Inah he only had his talent properly recognized in 2005, at the age of 69. That's when she won the TIM Award in the Revelation category, with her first CD, Divine Samba Mine, released in 2004. Only then did his career take off. A surprise even for her.
I invite the reader to know a little more about Dona Inahwatching the video recorded for the program Mr. Brazilgives TV Cultura.
Dona Inah sings "Estrela Dalma", music composed by Teroca:
At the end of 2008, Dona Inah released the second album, look who arrivestotally dedicated to the work of the composer Eduardo Gudinwhich helped to further leverage the singer's career, nominated again in 2009 for the Brazilian Music Award (former TIM Award), this time in the Samba Singer category, alongside Leci Brandão and Mart'nália.
Listen now to the samba "Ainda Mais", with the melody of Eduardo Gudin and lyrics of Paulinho da Viola:
In 2010, Dona Inah was in Cuba, where he recorded 14 songs with Cuban musicians. In 2012, she recorded her third album, with unpublished sambas, and participated in the filming of What a singer life made mea documentary about her directed by filmmaker Patrícia Francisco.
Watch a preview of this film now, with comments from the director and the samba singer from São Paulo.
I dedicate this text to all the people who cross our lives and bring us something more. To the next.
Source: Rollingstone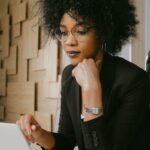 Camila Luna is a writer at Gossipify, where she covers the latest movies and television series. With a passion for all things entertainment, Camila brings her unique perspective to her writing and offers readers an inside look at the industry. Camila is a graduate from the University of California, Los Angeles (UCLA) with a degree in English and is also a avid movie watcher.